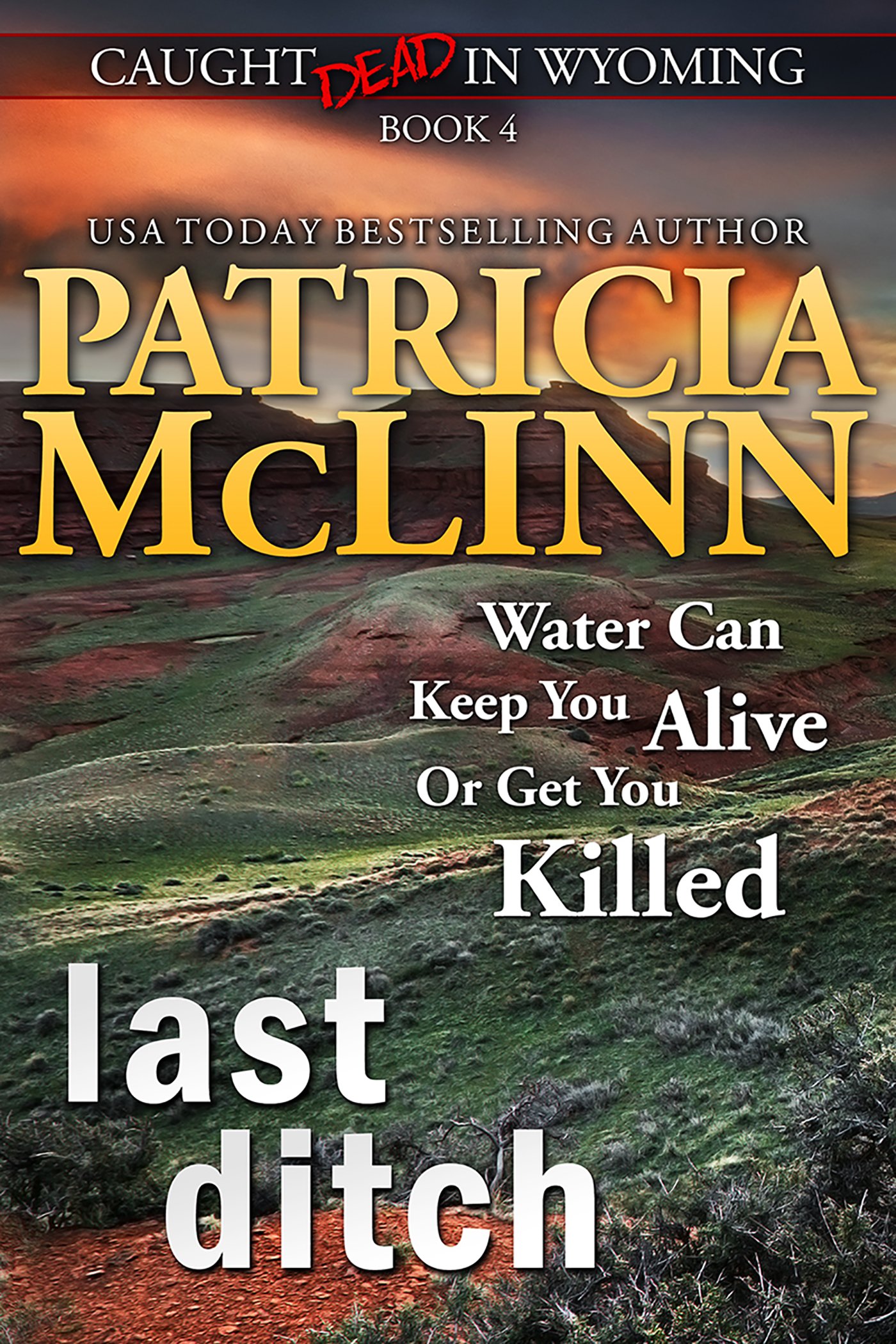 Last Ditch (Caught Dead in Wyoming, Book 4)
$5.99
Water can keep you alive …
A man in a wheelchair goes missing in rough country in the Big Horn Basin of Wyoming. Reporter and amateur sleuth Elizabeth "E.M." Danniher and KWMT-TV colleague Mike Paycik immediately join the search organized by local rancher Tom Burrell. But soon they're on a search of a different kind – a search for the truth.
It takes them deep into the intricacies of the community served by the Red Sail Ditch – the irrigation system that could make a ranch viable or worthless. They find rivalries, cooperation, antagonisms, inter-dependencies, and motives for murder.
... Or get you killed.
Don't miss any of Elizabeth Danniher's Caught Dead in Wyoming adventures:
Sign Off
Left Hanging
Shoot First
Last Ditch
Look Live
Back Story
Cold Open
Hot Roll
Reaction Shot
Body Brace
Cross Talk
Air Ready
Cue Up
What people are saying about Last Ditch:
"Full of mystery, human interest, a teasing romance and a lot of great characters from the series, and some new ones!"
"Another engaging murder mystery by McLinn. She injects humor at just the right times, keeping it always interesting and light, and with always a surprising ending!"
"Weaves a wonderful tapestry of modern life in the west."
"All kinds of twists on so many levels."
 And the Caught Dead in Wyoming series:
"McLinn's mysteries set in Wyoming are addictive. The writing is excellent, the twists and turns keep the brain engaged, and Elizabeth's wry commentary keeps a smile on my face."
"E.M.'s internal monologues are sharp, snappy and often hilarious."
""A terrific series with a western flair. , , , , Great characters that you would want as your friends. Smart, funny, but not perfect." 
Hoping this series lasts forever!"
"McLinn has created in E.M. a female protagonist who is flawed but likable, never silly or cartoonish, and definitely not made of cardboard."