---
Summary
❤ Going undercover as a couple on the brink of divorce. ❤
It's the perfect role for K.D. and Eric. After all, neither believes in marriage.
The one snag. . . they've never met before.
Locals think there's something wrong going on at the Marriage-Save facility that wants to take up permanent residence in a historic building in Bardville, Wyoming. While the sheriff investigates from the outside, he recruits his friend Eric Larkin to look into the matter from the inside. And then he pairs Eric with deputy K.D. Hamilton, as a couple desperately in need of counseling.
It's a match made for divorce.
K.D. never has believed in marriage, with her view strengthened by watching her mother's current marriage restrict and change her.
Eric's family is filled with good marriages, leaving him unprepared for the possibility of a bad one. His was a stinker. The divorce from his ambitious ex was even worse. As he told someone, "For me it was getting hit in the head from behind with a cement block. After the first blow, it's all a little foggy."
So, they're completely ready for the relationship-headed-for-divorce part of this assignment. But to fool everyone at the Marriage-Save facility, they also need to persuade them there was enough chemistry between them once to fall in love and get married.
This could be trickier than either of them ever expected/bargained for.
What readers say about First Date: Divorce
"Fun story. Were people really trying to help married couples stay together, or was it all a scam? A deputy and a lawyer try to get to the truth."-5*
"I absolutely loved First Date: Divorce. The characters are fully developed, the plot believable, the mystery interesting, the slow burn romance beautiful, and the writing impeccable. I can hardly wait for the next volume of the Wyoming Marriage Association." -5*
The Wyoming Marriage Association
First Date: Divorce
Second Start: Family
Titles connected to The Wyoming Marriage Association
Characters from Patricia McLinn's Bardville, Wyoming, A Place Called Home, the Wyoming Wildflower series, and Ride the River come together to bring together people they hope will find love and happiness, as they have. 
Wyoming Wildflowers series
Wyoming Wildflowers: The Beginning (Snowberry)
Almost a Bride (Indian Paintbrush)
Match Made in Wyoming (Fireweed)
My Heart Remembers (Bur Marigold)
A New World
Jack's Heart (Yellow Monkeyflower)
Rodeo Nights
Where Love Lives (Threadleaf Phacelia)
A Cowboy Wedding (Mixed bouquet)
Making Christmas (Pasque Flower)
A Place Called Home series
Lost and Found Groom
At the Heart's Command
Hidden in a Heartbeat
Bardville, Wyoming series
A Stranger in the Family
A Stranger to Love
The Rancher Meets His Match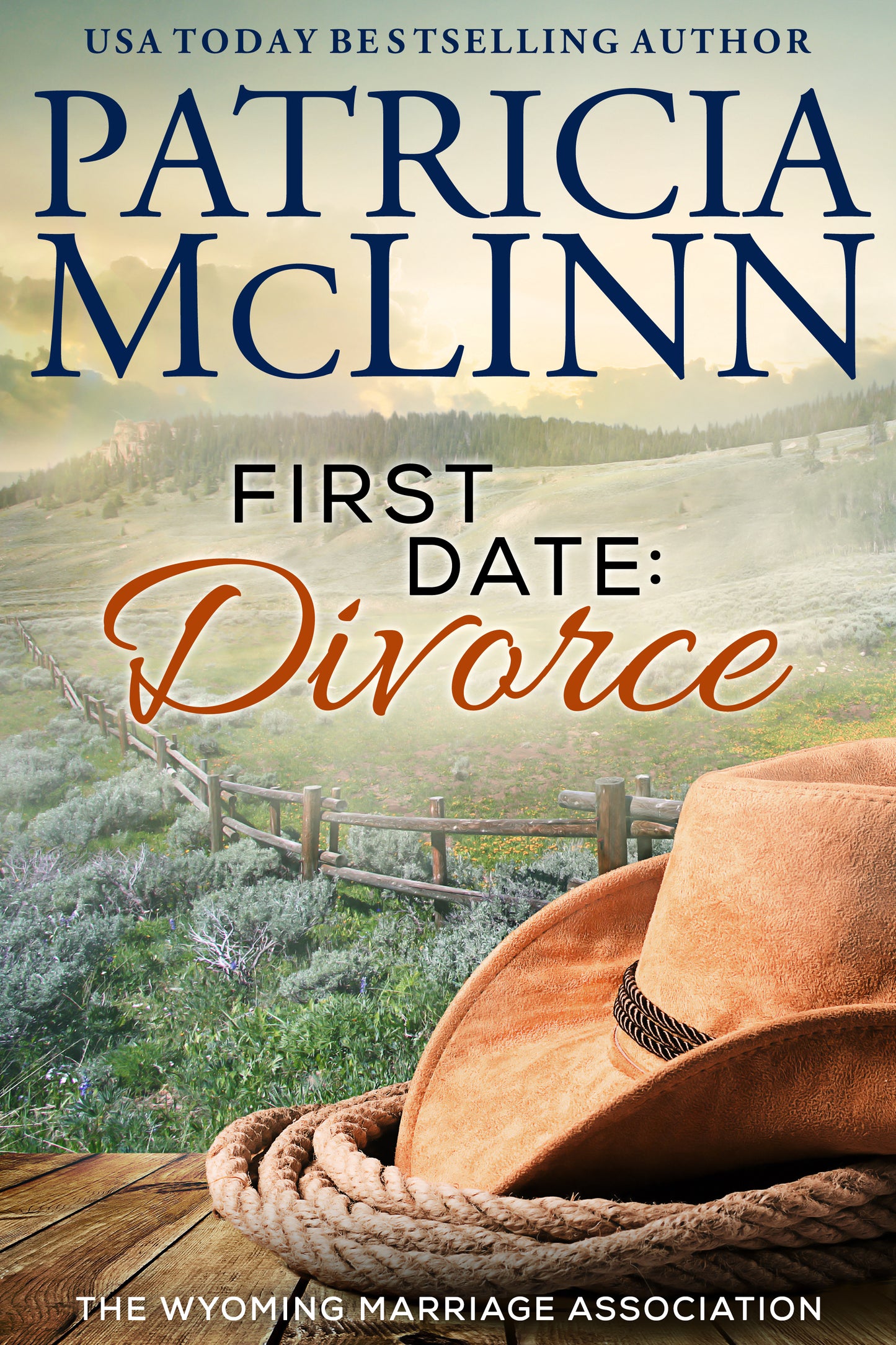 First Date: Divorce
I enjoyed this book. It's the first romance I 've read by this author. I previously have read her mysteries, which I also highly recommend. She is a good writer who makes what might be stock characters & plots fresh & believable. Her skill makes her books well worth one's time.