Regular price
$5.99 USD
Sale price
$1.99 USD
Unit price
per
Sale
Sold out
Share
View full details
---
Read more in this series: Secret Sleuth
---
Summary
Get on board to sail away with crime, clues, and memorable characters.
Death on the Diversion, a whodunit with humor about the inner world of writers, set among the insular cruise ship community, begins a new cozy mystery series from Patricia McLinn, the USA Today bestselling author of the Caught Dead in Wyoming series.
In Death on Torrid Avenue and later books, amateur sleuth Sheila Mackey returns to dry land, where mysteries abound in small-town Kentucky. She's aided by her new friend Clara, their personality-plus dogs, and — oh, yes — an attractive man, who happens to be a very recent ex-police detective.
Just what Sheila needs when she's trying to keep her past a secret in her new home.
Book 1: Death on the Diversion
Sheila Mackey has a secret. To the world, she's author of a blockbuster book. Her wily great-aunt, the actual author, orchestrated this mutually beneficial masquerade. Now the aunt's retiring and Sheila must draft Act Two of her own life. This cruise is supposed to be the perfect time to do that.
Crossing the Atlantic on the Diversion, Sheila finds a dead body on deck. She's drawn into sleuthing but finds herself hampered by a well-meaning but overprotective would-be Dr. Watson.
"A totally unique protagonist — witty, grounded, human. An intriguing crime venue. I hope there are many more in this series."-5*
"This is a great book! The premise is original and fun. . . . The dialogue is smart, witty, incisive, dryly humorous, and realistic. . . Sheila's descriptions of Petronella's reactions on boarding the ship had me snorting (in a ladylike fashion, of course) with laughter." -5*
"I will definitely be following Sheila to her next home." -5*
Book 2: Death on Torrid Avenue
Sheila turns her back on a Manhattan lifestyle and the publishing world that once defined her to put down roots near the Ohio River in North Bend County, Kentucky. Here, she finds a new life, a new home, and a new love: Gracie, the rescue collie. Then Gracie discovers a body at the dog park, a ticklish situation for an amateur sleuth with a big secret of her own. Will Sheila untangle the murder mystery before her secrets are untied, exposing her previous identity to her new neighbors?
"Move over Agatha Christie there's a new sleuth in town. Patricia McLinn has created a fabulous new murder mystery series. Wonderful characters, both human and canine, with an interesting backdrop. I highly recommend." -5*
"Another winner . . . A lot of humor and the characters are good company. I thoroughly enjoyed myself and I am looking forward to the next story." -5*
"5 stars for sure! Two dog trainers with differing training philosophies frequent the same dog park. One ends up dead! . . . I loved it. The characters were realistic. The plot made sense, especially to anyone who knows dog trainers. And of course, there was a twist at the end." -5*
Don't miss any of the Secret Sleuth series
Book 1: Death on the Diversion
Book 2: Death on Torrid Avenue
Book 3: Death on Beguiling Way
Book 4: Death on Covert Circle
Book 5: Death on Shady Bridge
Book 6: Death on Carrion Lane
Book 7: Death on ZigZag Trail
Book 8: Death on Puzzle Place
What readers say about the Secret Sleuth mystery series
"Beautifully combined LOL humour with twist and turn mystery." -5*
"Great series. McLinn's 'Secret Sleuth' series has the same winning components of her 'Caught Dead in Wyoming' series: a likable central character, well developed setting, fun supporting cast, and a great story. McLinn writes intelligent cozies." -5*
"Clara and Sheila work really well together and they are a perfect pair to solve these crimes. I love how they interact with everyone to get their clues and info. I can't wait to read the next in the series"-5*
"Plenty of humor and complex characters. . . . Kept me engaged until the last page, wondering how long I'll have to wait for another visit to Haines Tavern, Kentucky!" -5*
"Oh, yea. These are a lot of fun to read." -5*
"The ladies are hip deep in trouble as usual but it is an enjoyable read to find out what happens. Gracie is just adorable and so are her playmates." -5*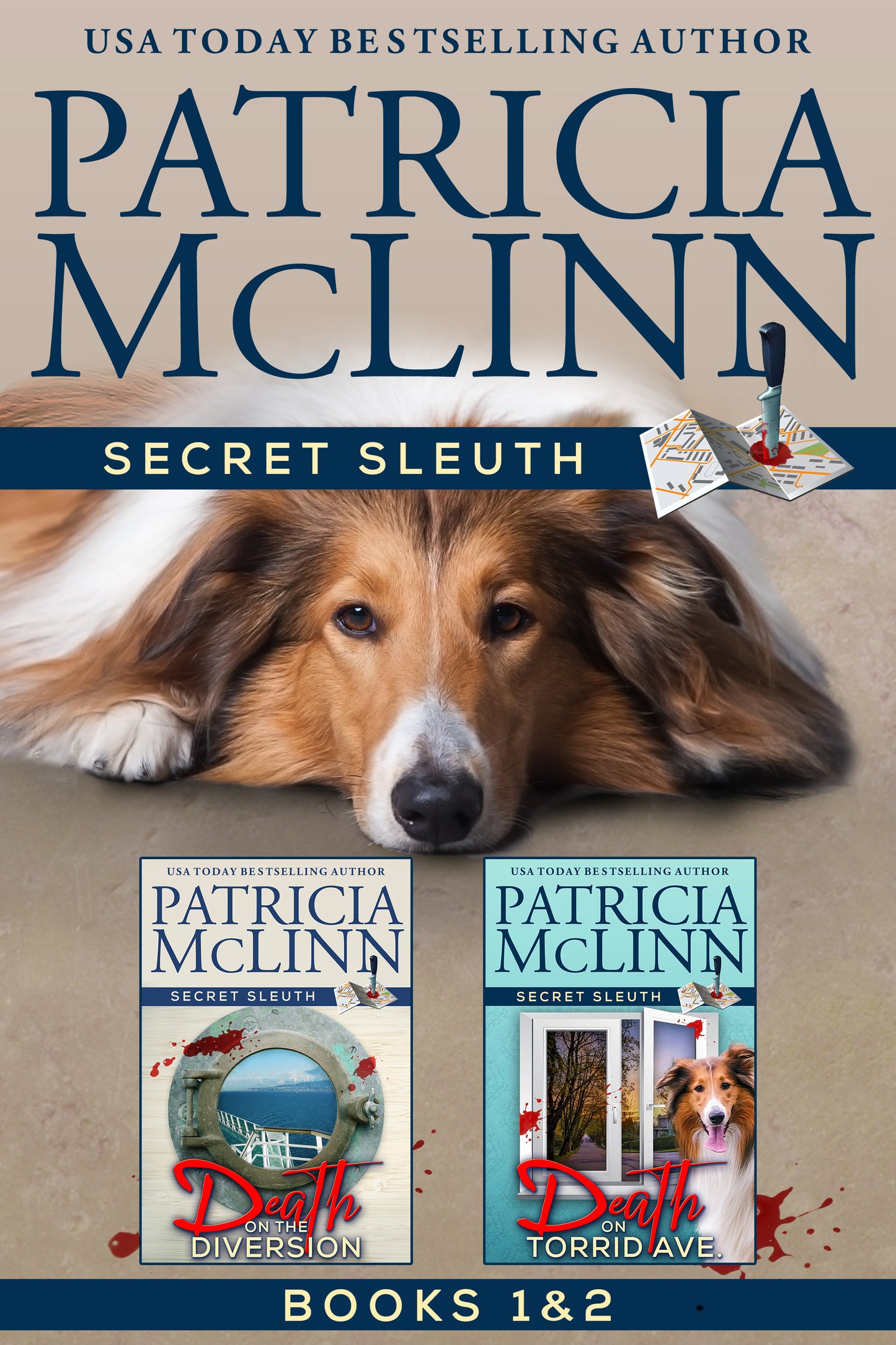 Good clean story with believable, mostly likeable characters