---
Read more in this series: Wyoming Wildflowers
---
Summary
❤ The past she thought she'd escaped just caught up. ❤
She came home to forget . . . now, he's come after her.
Lisa Currick was as bright and open as the sunny Bur Marigold wildflower of her native Wyoming.
That's how New York City Detective Shane Garrison remembers her, ever since she figured in his first investigation eight years ago. But when he arrives in her western small town, determined to resolve the final element of that case before he moves on to a new job, he discovers the ranch girl he's never been able to forget has become a very different woman.
Once open-hearted and artistic, Lisa put all that aside for a life of order and discipline. And Shane wants to know why. In this second-chance encounter, he can't forget the girl, but he's fascinated by the woman who challenges him to find answers inside himself.
What readers say about My Heart Remembers
"OMG you killed me with tension. Lisa and Shane were more stubborn than mules. I was literally shouting at them to get a grip. Great story. Love the tie-in with the Wyoming wildflower" -5*
"A sweet romance with humour and a touch of mystery." -5*
"One of those stories you want to hurry up and read but don't want it to end. Great characters and believable situations." -5*
"Could not put it down." -5*
"Amazing read. Such beautiful characters." -5*
"A wonderful, poignant book that keeps you turning the pages." -5*
"I have downloaded hundreds of e-books . . . This is the first book I felt compelled to write a review about. . . . From the very beginning I could not put it down!" -5*
Wildflowers must be strong and resilient to bloom amid the rugged beauty of Wyoming - and so do the women.
Pick all of the Wyoming Wildflowers series!
Wyoming Wildflowers: The Beginning (Snowberry)
Almost a Bride (Indian Paintbrush)
Match Made in Wyoming (Fireweed)
My Heart Remembers (Bur Marigold)
A New World
Jack's Heart (Yellow Monkeyflower)
Rodeo Nights
Where Love Lives (Threadleaf Phacelia)
A Cowboy Wedding (Mixed bouquet)
Making Christmas (Pasque Flower)
What readers say about the Wyoming Wildflowers stories
"I would love living in that special group of family and friends!"-5*
"Each one was totally different, characters were unique and totally believable!!"-5*
"Love, love, love it! Great series. From Wyoming Wildflowers: The Beginning, which begins 35 years earlier with David's parent's love story, to the final in the series I couldn't put them down." -5*
"I am from Wyoming and this series of books captures the culture of the west. I have read all the series so far and find . . . each one better than the last."-5* 
"I read every one of the books in the series and loved every one of them! You are now one of my favorite authors!!!"-5*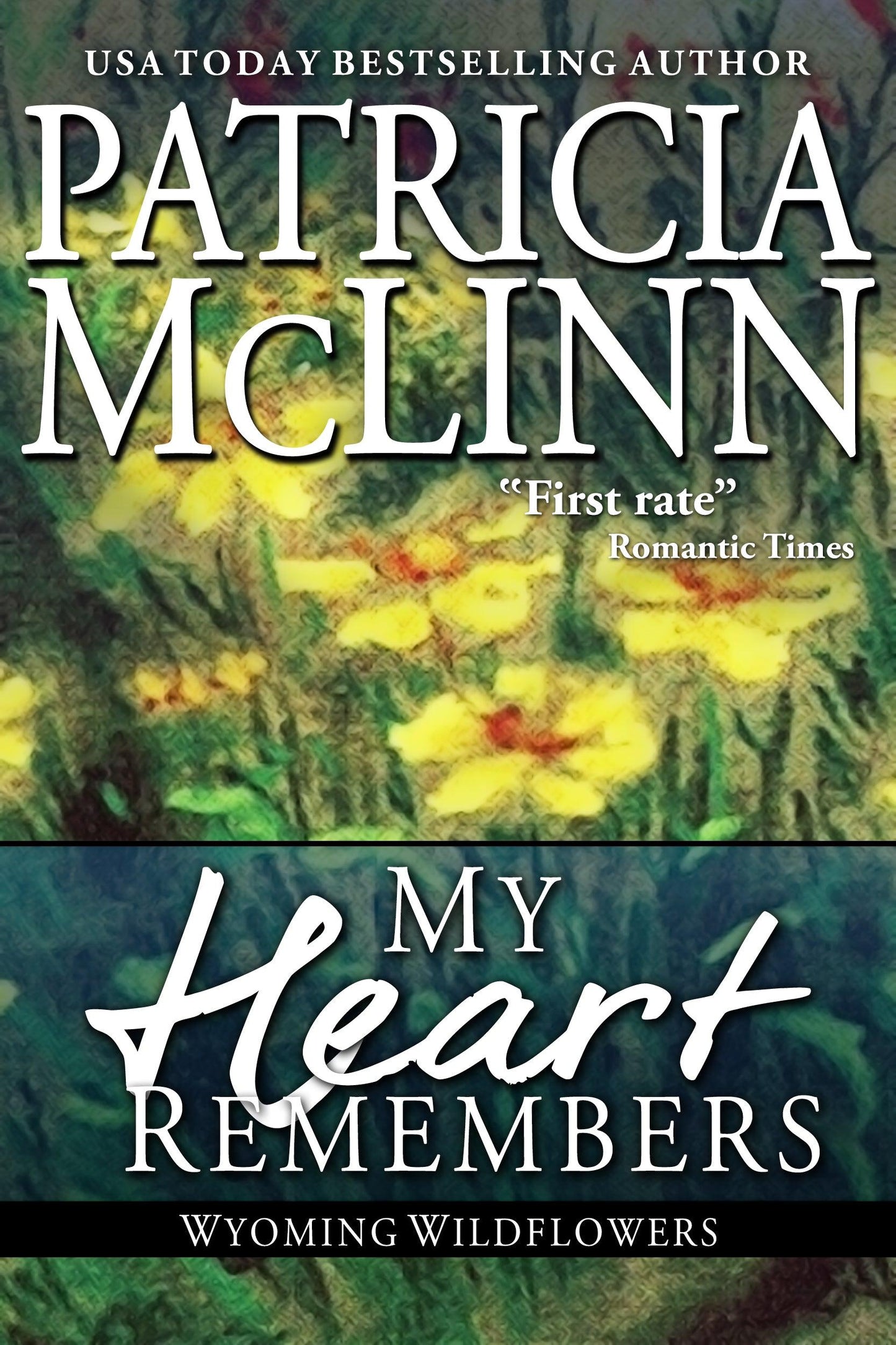 Love it!
One of my new favorite series! I will reread then all!
4.5 STARS - THE ENDING ON THIS BOOK WAS THE BEST
very enjoyable story. i enjoyed laughing and crying.