---
Read more in this series: Wyoming Wildflowers
---
Summary
❤ Her cowboy rescuer . . . needs rescuing ❤
Valerie Trimarco is very pregnant, very lost, very alone, and very stuck in a Wyoming snow storm. Her car is jammed in a Wyoming ditch, with contractions coming faster and harder ... when her white knight in a cowboy hat arrives.
Staying safely behind the wall blocking off his previous identity, ranch foreman Jack Ralston's job is to handle anything that needs handling with cool, quiet competence, including a baby who's decided to enter the world right now.
A few years later, Valerie returns to the Slash-C Ranch of Knighton, Wyoming. Now a successful mommy blogger, she wants to thank the man who rescued her and delivered her beloved daughter. Okay, maybe she's wondered about him a time or two over the years. How could she not?
So the visiting single mother conspires with his employers and small-town friends to spring a surprise party on him for a proper thank you.
Yes, Jack can handle anything. Except a surprise party. And this open, energetic, talkative woman and her short-stuff sunshiny kid who gets under his grumpy guard. Because they demand the one thing from him that he can't handle – love.
Jack's Heart brings emotional impact and romantic comedy to the western romance series Wyoming Wildflowers from award-winning and USA Today bestselling author Patricia McLinn.
What readers say about Jack's Heart
"Keeps you guessing all the way through . . . Jack is a real charmer, even at his grumpiest. Who doesn't love a man of integrity and honor?" -5*
"Heartwarming, soulful, and rewarding. The story is very sweet and sad all at the same time. The gatherings — the glimpses in the Curricks' life, the way Jack heals the horses, the connection he has with Val and Addie — make this book so loveable."-5*
"Great story of love and redemption set in a beautiful Wyoming backdrop." -5*
"Outstanding . . . Made me want to go right back to the beginning. I think I just might. Couldn't put it down." -5*
"Thoroughly captivated throughout this adventure! Will he run from or toward the happiness he thinks he doesn't deserve? Look forward to more from my new favorite author." -5*
"Another winner in her Wyoming Wildflowers series. It's about hurts, sharing, loving and family." -5*
"Delightful story. . . . A tale of human heartache, triumph, and happiness." -5*
"Val's and Jack's story is a fantastic read. . . . Can't wait to read the next story in this series."-5*
Don't miss any of the Wyoming Wildflowers series!
Wyoming Wildflowers: The Beginning (Snowberry)
Almost a Bride (Indian Paintbrush)
Match Made in Wyoming (Fireweed)
My Heart Remembers (Bur Marigold)
A New World
Jack's Heart (Yellow Monkeyflower)
Rodeo Nights
Where Love Lives (Threadleaf Phacelia)
A Cowboy Wedding (Mixed bouquet)
Making Christmas (Pasque Flower)
What readers say about the Wyoming Wildflowers series:
"Made me want to go right back to the beginning (of the series.) I think I just might."-5*
"They are all great. I actually felt as if I knew these people personally. Great read!!" -5*
"I read every one of the books in the series and loved every one of them! You are now one of my favorite authors!!!" -5*
"I just love this series. The interaction of old and new characters is great."-5* 
"A sample of Ms. McLinn's writing will leave you scrambling for all her works. Her books had me laughing one minute, teary-eyed the next . . . She has a rare talent of whisking you into the lives of her characters with such clarity that you feel you are actually there . . . and you don't want it to end."-5*
"Nothing short of heart consuming and thrilling. I've loved every one and feel like I know the people personally. I can't wait for the next installment." -5*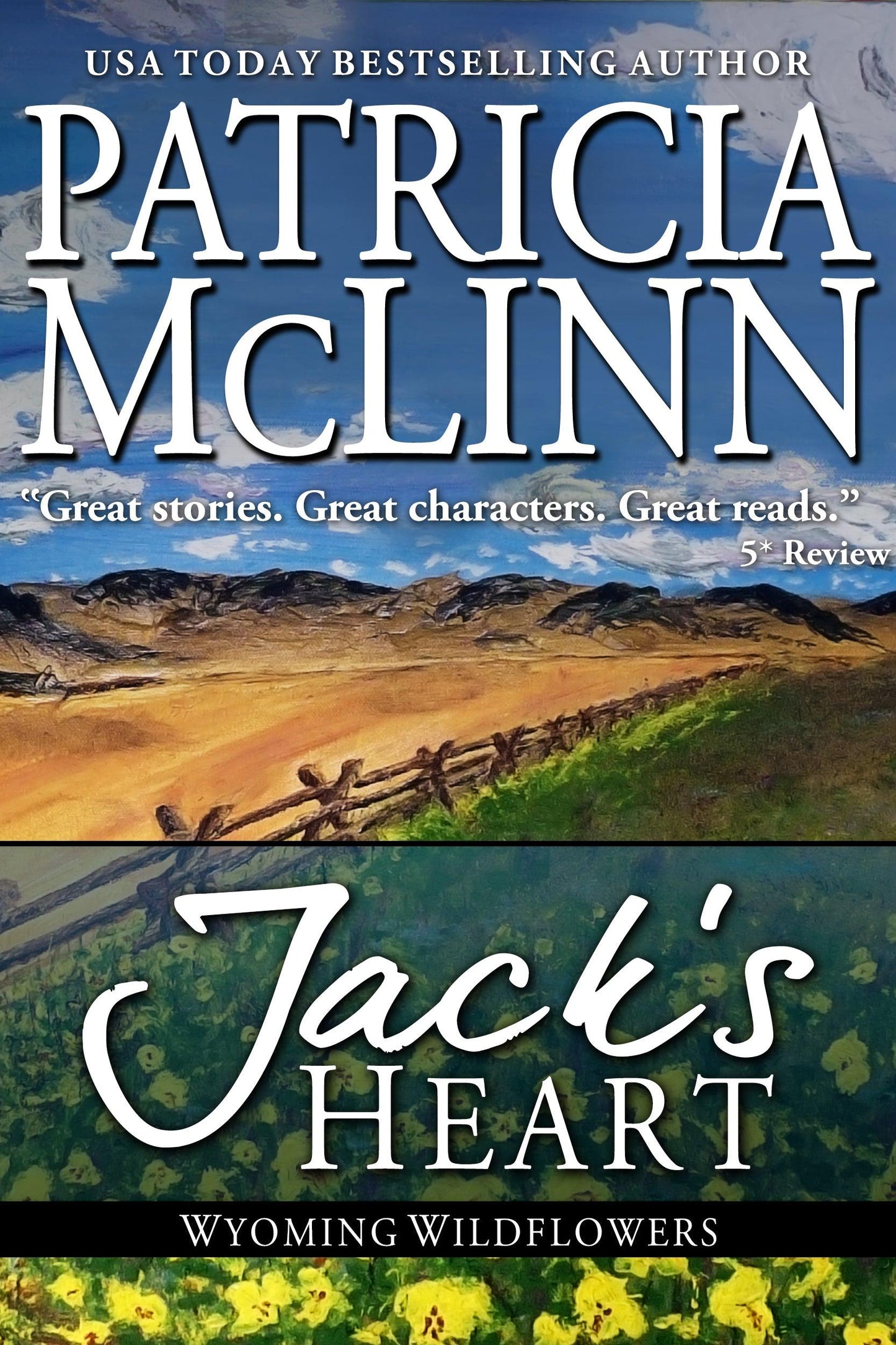 Cowboys
Val's and Jack's story is a fantastic read. The hurt of Jack's loss from the first love he knew could only be quelled by the love of another woman with a strength he had never experienced. Can't wait to read the next story in this series.
Jack's Heart
Jack Ralston works at the Slash C Ranch for the Curricks. He minds his own business and stays to himself. His walls are high and have been for some time now, and then she came into his life. Twice.
Nothing like ranching romance. ..my favorites are series.