---
Read more in this series: Innocence Trilogy
Regular price

$7.99 USD

Sale price

$6.99 USD

Unit price

per

Regular price

$7.99 USD

Sale price

$6.99 USD

Unit price

per
---
Summary
She's a prosecutor chasing demons.
He's wrestling them.
Will they find proof of innocence? Or will the demons win?
Every prosecutor has one – the case that won't let go, long after the verdict. Maggie Frye's has just jumped from nightmare to worst-case reality.
Four and a half years ago, she served as special prosecutor in a remote mountain county in Commonwealth of Virginia v. J.D. Carson. Shaking off echoes of the family tragedy that drove her to be a prosecutor, she did her damnedest, despite cards stacked against her. The verdict? Not guilty. A moment that rattled her in ways she's done her best to bury.
Except now another young woman has been killed in chillingly similar circumstances.
Either Maggie prosecuted the right man and got the wrong verdict or she prosecuted the wrong man and got the right verdict. Either way, a murderer went free to strike again.
And there is J.D. Carson — not only still in town, but far too close to the investigation for Maggie's comfort. 
But even if it means partnering with J.D., Maggie's going to be part of this investigation, too. Because this time she'll get it right ... no matter what it costs her.
Proof of Innocence, by USA Today bestselling author Patricia McLinn, will entertain fans of stories that swirl suspense and romance with a murder investigation in which the man the prosecutor is drawn to might be the one she's trying to catch.
What readers say about Proof of Innocence
"Wow! What a page-turner. I had so many people I suspected of the crimes. This was a great suspense with a touch of romance. The author added several different point-of-views from the characters, which added to the mystery of who-done-it." -5*
"Really enjoyed this book. A fast-paced legal thriller that keeps the reader guessing from beginning to end, this book is more a whodunit than the touch of comedy found in many of McLinn"s books." -5* 
McLinn's writing is "so atmospheric, so descriptive of people and locale that I could swear I heard the waterfall, leaf-deadened footfalls." -5*
"A well-paced murder/mystery with a slow-burn romance." -5*
"Engaging from the beginning [with] many plot twists and plenty of action." -5*
The Innocence Trilogy
Proof of Innocence
Price of Innocence
Premise of Innocence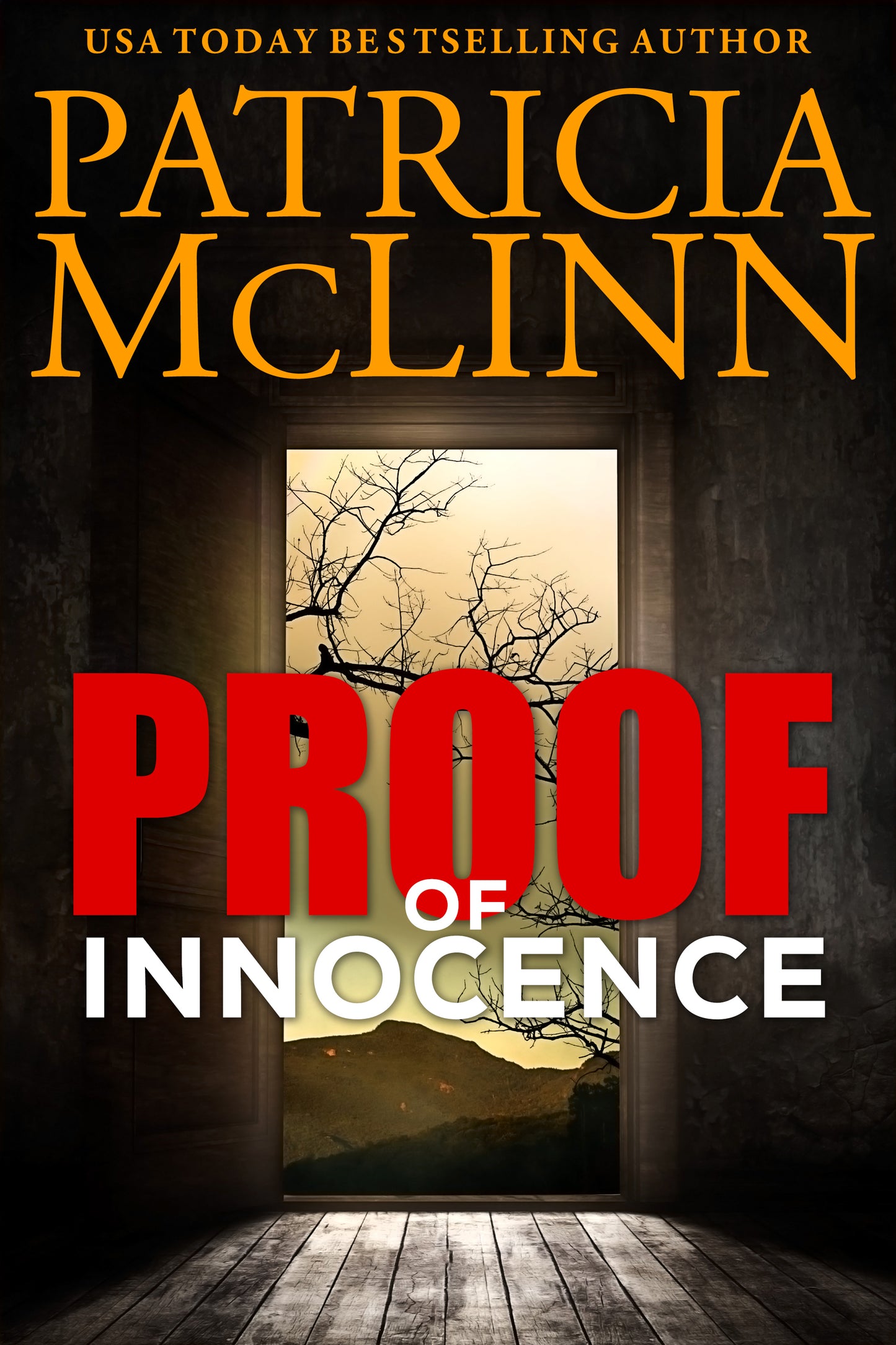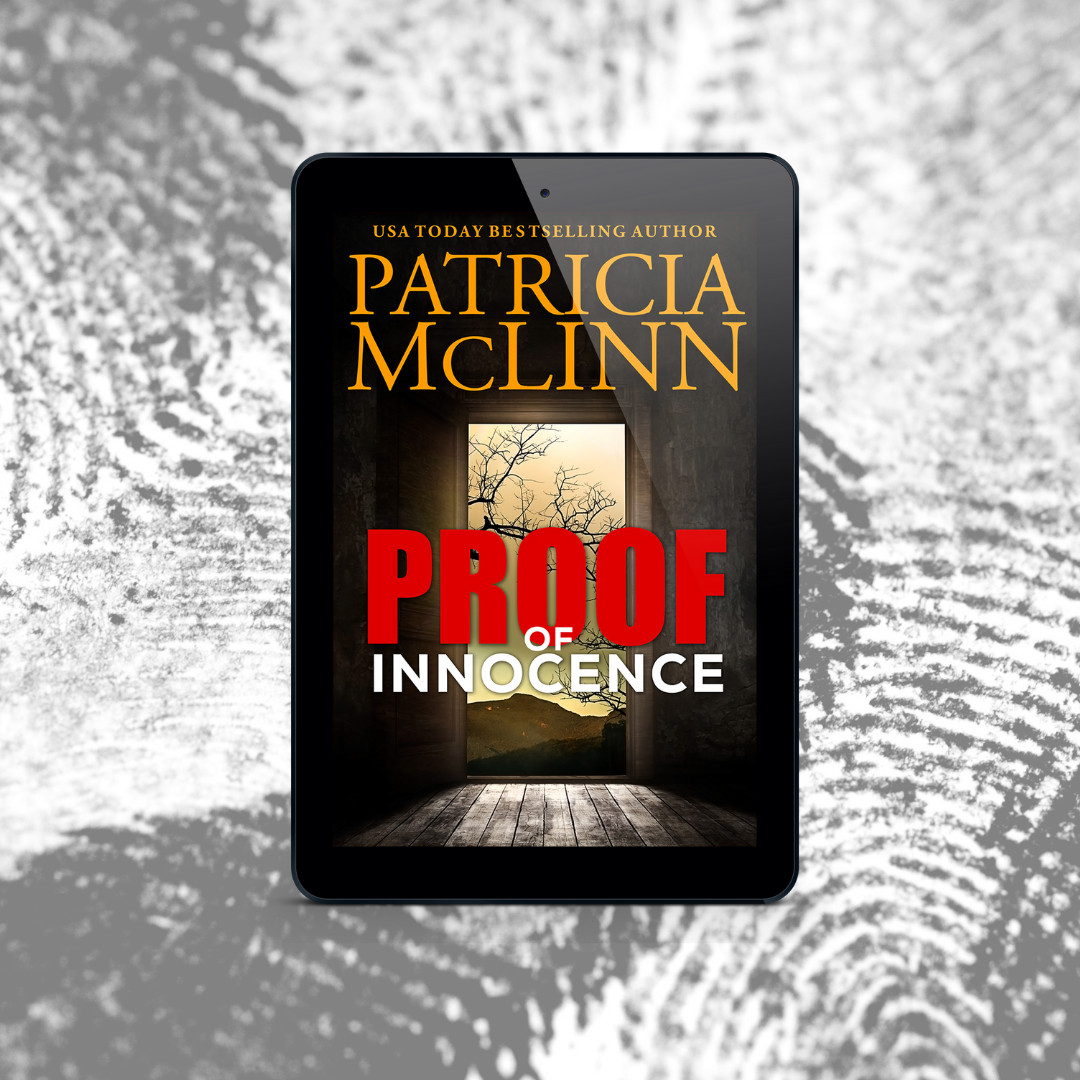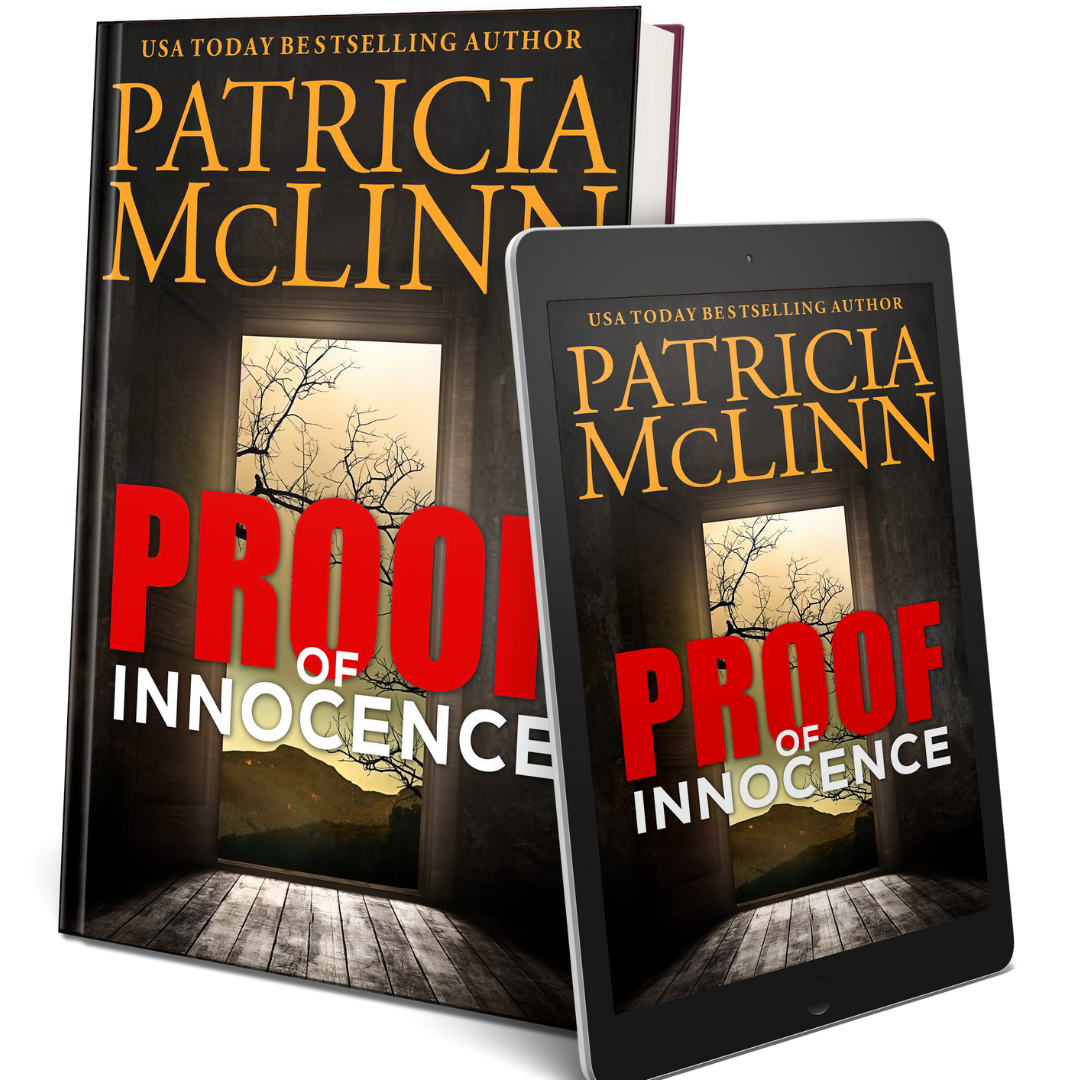 Proof of Innocence
McLinn's ability to weave together past and present, and entwine people in her storylines, makes this book a unique and thoughtful read. Looking forward to more!
The mystery kept me guessing, which is how I like them. It is Book 1 of a three book set. Each book has changes in location and focuses on different sets of characters that are tied to the central mystery. Patricia McLinn's characters age in knowledge and attitudes that are changed by the story.
Takes a bit but Excellent
This story may take awhile to really engage the reader as the parts of the story using court transcripts seemed to interrupt the flow of the tale. That said, they were important to the telling of the story. Very involved, solid story with good characters. Same is true of the second book in the set. Just waiting on the third to finish this well crafted trilogy. (It is great that each story wraps up within itself!)
Proof of Innocence
A very interesting and complex with a good twist at the end. Very enjoyable.
Proof of Innocence
I have been a fan of Patricia McLinn for just over 3 years now, and she is now one of my top 3 authors. Her writing is phenomenal you are made to feel that you are part of the story,and drawn in on every page. I was sent a preview of this a few months ago and couldn't put that down, wow I wasn't disappointed with the final product. It was great to finally get into a book that made you think, guessing what happens next and who dun-nit! The main characters were 100% no romance between Maggie and JD to start but you got the feeling it wouldn't be long( near the end of the book in the end ):) Proof of Innocence is different from Patricia's other books, but I can honestly say it is simply the best, cannot wait until the next one ..due next year;) . I highly recommend this book, its excellent, enjoyable,a brilliantly written mystery romance with intrigue,suspense, with scary bits all mixed in.