---
Read more in this series: Innocence Trilogy
Regular price

$7.99 USD

Sale price

$0.99 USD

Unit price

per

Regular price

$7.99 USD

Sale price

$6.99 USD

Unit price

per
---
Summary
She runs a foundation dedicated to forgiveness.
He's a cop running down the guilty to make them pay.
If they don't work together, people will die.
Detective Bel Belichek and his partner arrive at a murder scene in a peaceful, historic section of Fairlington, Virginia, only to realize the victim is the cousin of their close friend Assistant Commonwealth's Attorney Maggie Frye. 
Or is it?
The family tragedy that forever scarred Maggie and her cousins, Jamie and Ally, reaches into the present, threatening to claim more lives if Belichek can't find this murderer. And to do that he has to shut down emotions he'd thought were gone for good.
Price of Innocence, by USA Today bestselling author Patricia McLinn, is a sequel to Proof of Innocence that can also be read as a standalone. If you love twists and turns, characters who stick with you, and mysteries and romance swirled together, you'll love Price of Innocence. And look for The Innocence Trilogy finale, Premise of Innocence.
What readers say about Price of Innocence
"Do not start reading this before bed time. You may stay up too long . . . A neighbor decides to borrow a book and finds a dead body . . . No one thought she was missing, let alone dead. . . . I found it hard to put down." -5*
"Just as enjoyable as any of her other series, I believe. And yes there was some humor as well. A page turner for sure. Can't wait until I get the next in this series!" -5*
"If it's a McLinn mystery, it will be well plotted, interesting with twists and turns, and will leave you wanting another . . . This is true of the Caught Dead in Wyoming series, the Secret Sleuth series, and certainly this Innocence series. I preorder her mysteries without reading the premise - I am confident they will be well worth the purchase price."-5*
"I think this is Patricia McLinn's best book yet. She does a great job fleshing out her characters and keeps you guessing right until the end. Looking forward to the third installment in this series!"-5*
The Innocence Trilogy
Proof of Innocence
Price of Innocence
Premise of Innocence
For more mysteries from Patricia McLinn
Caught Dead in Wyoming mystery series
Secret Sleuth mystery series
Ride the River: Rodeo Knights, a standalone romantic mystery that includes Caught Dead in Wyoming characters.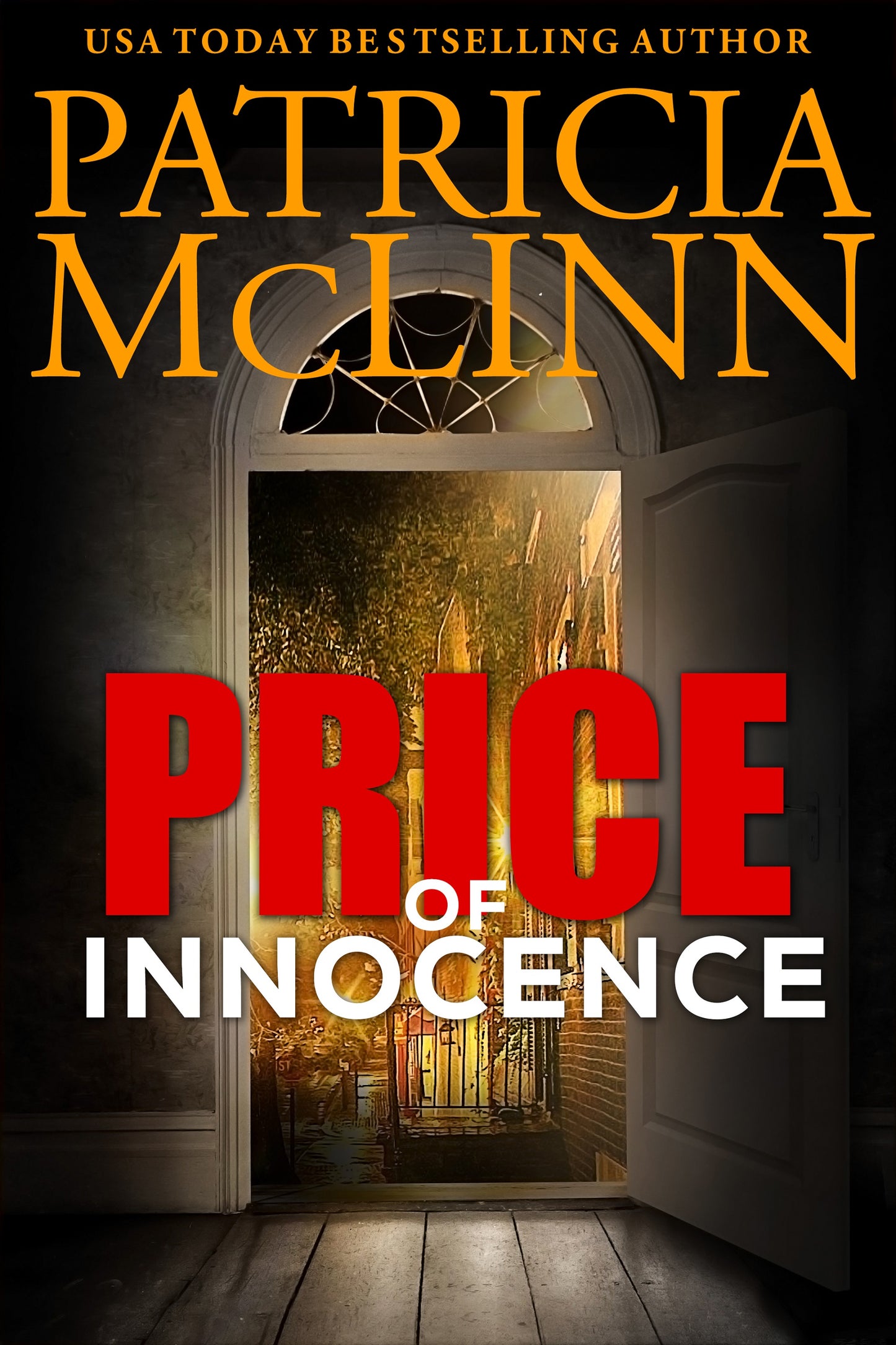 Couldn't put it down!
Another excellent romantic mystery. Love the big surprise mid-way!
Another Winner
As usual, McLinn serves up a well crafted and written story with lots of twists and turns. I held my interest from beginning to end. Grittier than the Caught Dead series (which I also enjoy for a lighter read), The Innocence Series shows more of the dark side of greed, obsession, revenge, but wraps up neatly at the last moment. Looking forward to the next book. To Ms. McLinn, "More like this, please."