---
Read more in this series: The Wedding Series
Regular price

$5.99 USD

Sale price

$4.99 USD

Unit price

per

Regular price

$5.99 USD

Sale price

$4.99 USD

Unit price

per

Regular price

$5.99 USD

Sale price

$4.99 USD

Unit price

per

Regular price

$5.99 USD

Sale price

$4.99 USD

Unit price

per

Regular price

$5.99 USD

Sale price

$4.99 USD

Unit price

per

Regular price

$7.99 USD

Sale price

$4.99 USD

Unit price

per

Regular price

$5.99 USD

Sale price

$4.99 USD

Unit price

per

Regular price

$9.99 USD

Sale price

$8.99 USD

Unit price

per

Regular price

$9.99 USD

Sale price

$8.99 USD

Unit price

per

Regular price

$9.99 USD

Sale price

$8.99 USD

Unit price

per

Regular price

$9.99 USD

Sale price

$8.99 USD

Unit price

per

Regular price

$39.99 USD

Sale price

$27.99 USD

Unit price

per
---
Summary
❤ The toughest mission of his career... Her❤
The Christmas season isn't looking great for April Gareaux. Her job is uninspiring, her engagement is off, and she has nowhere to live. Certainly her family would take her in, especially Leslie and Grady Roberts and their circle of friends who have become her extended family. But it's time she stops relying on them.
Then comes an extraordinary offer – spend the holidays in Washington, D.C., with King Jozef of Bariavak as his possible long-lost granddaughter. Even more extraordinary is the man behind the offer, who will be beside her through the coming weeks – diplomatic security agent Hunter Pierce.
This is the last assignment Hunter would pick. Determination and grit have moved him beyond his past in Bariavak. Yet, here it is standing in front of him again, refusing to be ignored. ... Just like his reactions to April. How can he fight what he's feeling when they're together all the time?
King Jozef has known tragedy. Now comes this lovely young woman bringing joy to his holidays. How can he resist dabbling in some royal matchmaking? Wouldn't it be delightful if he could give April a Christmas gift she will never forget ... her prince for a lifetime.
What readers say about The Christmas Princess
"A little humor, a little mystery (is she the missing princess or not), a little romance, and a lot of love ... This is a must read." - 5*
"I hated coming to the end." - 5*
"Enjoying every minute, hating to step away to cook. My guests left, I washed a few dishes, and dove back into my recliner — not getting up until the book was finished!" - 5*
"A love story wrapped in a bit of mystery plus a rescue dog - what else do you need." - 5*
"Captivating . . . didn't put it down until I was done! - 5*
"I had a hard time putting this book down. It is now 4 am and I have just finished it and ordered book 1 in the series. I am a voracious reader and it is not easy to find an author whose writing I enjoy so much . . . I highly recommend."-5*
"This book gripped me from page 1 and kept me enthralled until the very end. . . . One of the best stories I have read in ages."-5*
"Beautiful . . . I haven't read the previous books, but will now, as well as reading the next one. Highly recommend."-5*
"A lovely and interesting royal romance. Unconventional and unique. . .  A fun adventure and lots of Christmas."-5*
"What a movie this would make! There are so many layers to this story that I couldn't stop reading. The emotions that I felt reading it seemed like I was experiencing everything with them."-5*
"I can't wait to read the others in the series  . . .  A wonderful, warm, holiday romance"-5*
"I so loved The Christmas Princess. This story is a fast-paced, feel-good story that you can't put down. . . . I can't wait to read what is next in the series. Enjoy!"-5*
"Fill your stockings with The Christmas Princess . . . filled with ups and downs, laughing and crying and all the while keeping the reader guessing the outcome.."-5*
"This is a keep-you-up at-night reading book. The author creates such fun characters."-5*
"Love this!! Nice to read a story that warms the heart."-5*
"Absolutely delightful! . . . April and Hunter's story has depth and substance as well as a slow burn romance. Highly recommend this to anyone looking for a wonderful Christmas romance!!"-5*
"The characters in this book make you want to be a member of their family. Hunter is the hero any girl would like. I tried to put the book down but just had to know what came next."-5*
"One sweet romance to read over and over."-5*
"Loved every minute. I was expecting a very light holiday read and was amazingly surprised to find out how much depth the characters had. There were also unexpected twists and turns. Fabulous book. I highly recommend it."-5*
"Sweetest story ever! . . . This had it all."-5*
"Give yourself a gift. A marvelous holiday tale with great characters, and a plot threaded with humor . . . complete with several twists, and a segue ending (not a cliffhanger), into the next book. Just what my holidays needed."-5*
"An enchanting way to spend the holidays . . . These characters will pull at your heart strings."-5*
"Great reading! This is definitely a 3-hankie book. It is romantic, tragic, and downright entertaining! You will be smiling through the tears as this story unfolds. P.S.: You will love the ending!!"-5*
"I just couldn't put this book down. The Christmas Princess is full of wonderful characters, each unique in their own way. I would highly recommend this book."-5*
"Wonderful. A lovely story about family and friends, both old and new, with a sweet romance winding through. Now I want to read the other stories in the series." -5*
"My first five-star read. Loved the story, the action, the plot; I absolutely enjoyed every word. Definitely recommend."-5*
"Twists and turns . . .a charming Christmas romance. A story of family, even without blood lines."-5*
"Fantastic! I especially liked that rescue dogs were very much a part of this story!." -5*
"Great read! ! enjoyed this book from page 1 to the end! The characters were so real, you just wanted the story to not end! Can't wait to read the next one."-5*
"A holiday gift to the readers. . . . unique, fascinating, and tender."-5*
"Lovely. Full of some of my favourite things - dogs and Christmas - kind people and of course romance."-5*
"Tale of mystery and love. This is an exceptional tale, with a unique plot and characters that have been developed throughout . . . I know them through and through. . . . .Leaves the reader wanting more."-5*
"What a delightful, charming and heart-warming book."-5*
"I was instantly pulled into the plot and didn't want to stop reading until I reached the end. Now I need to read the next one!"-5*
Get The Wedding Series today!
If you love moving, passionate contemporary romances with a touch of humor, this series is for you.
Prelude to a Wedding
Wedding Party
Grady's Wedding
The Runaway Bride
The Christmas Princess
Hoops
The Surprise Princess
Not a Family Man
The Forgotten Prince
What readers say about The Wedding Series
"A wonderful series that will make you laugh and cry. Each page is filled with love that will eventually come to the people who so need it. A must read!" -5*
"Love this series!!! It takes you from home to all over the world!" -5*
"Perfect. The characters were multi-dimensional . . .warm, thoughtful, loving ... Heart-warming." -5*
"Full of warmth, understanding of human nature, and great characters . . . By the time you are finished, you feel as if you are a part of their extended circle." -5*
"Each book is better than the previous one.."-5*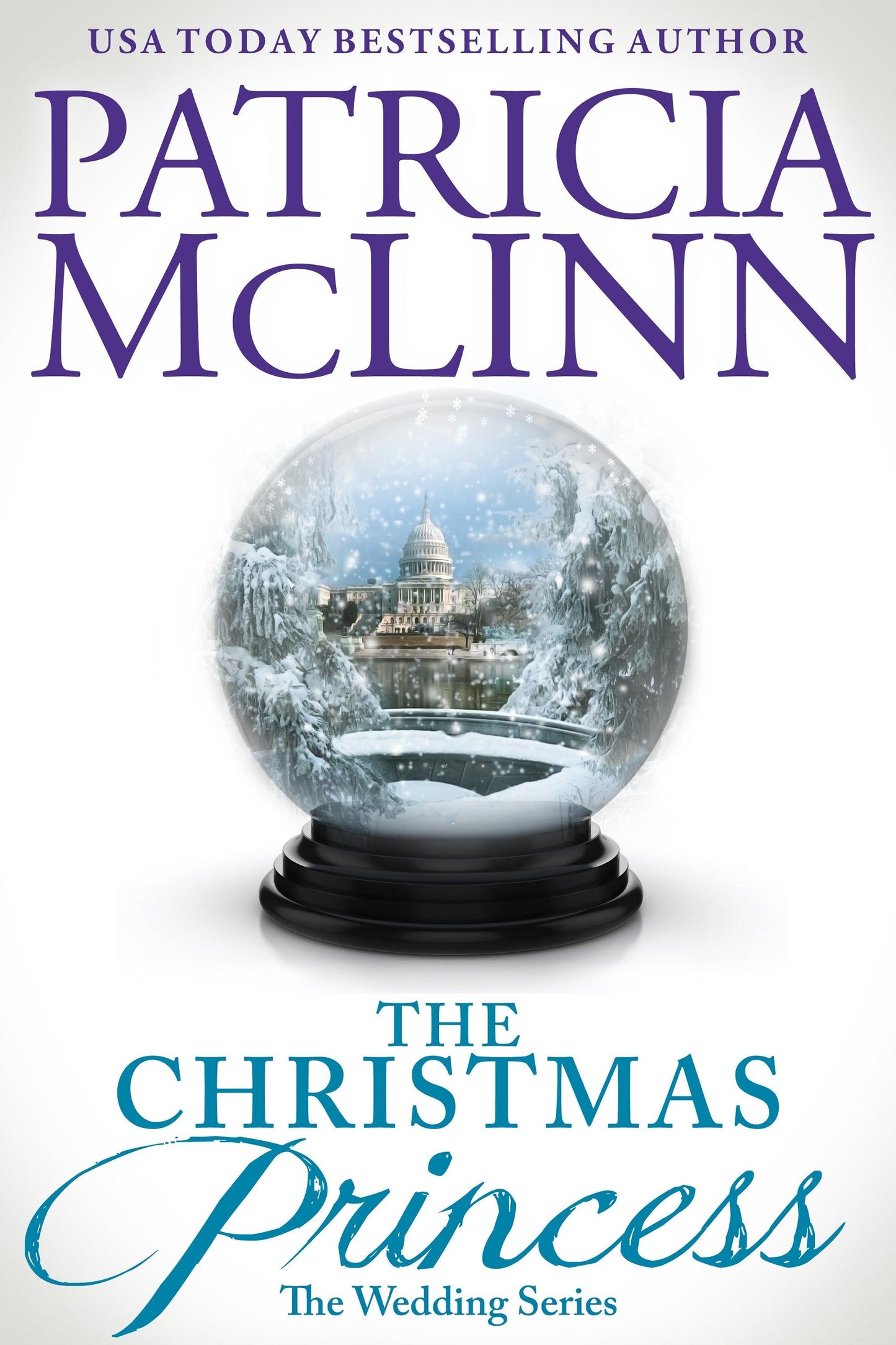 This is an excellent book, sweet, sad, romantic and full of fantastic characters. A must read
Lovely
This story dives deep into the characters introduced, and provides interesting twists, and lays the groundwork for future stories. Great pacing, and completely engrossing!
The Christmas Princess - great book!
Must read! Love April, Hunter, Josef & Madame!! Such a great story.
This book avoided many of the overused romance tropes and focused instead on an interesting plot and character development.