---
Read more in this series: The Wedding Series
Regular price

$5.99 USD

Sale price

$4.99 USD

Unit price

per

Regular price

$5.99 USD

Sale price

$4.99 USD

Unit price

per

Regular price

$5.99 USD

Sale price

$4.99 USD

Unit price

per

Regular price

$5.99 USD

Sale price

$4.99 USD

Unit price

per

Regular price

$5.99 USD

Sale price

$4.99 USD

Unit price

per

Regular price

$7.99 USD

Sale price

$4.99 USD

Unit price

per

Regular price

$5.99 USD

Sale price

$4.99 USD

Unit price

per

Regular price

$9.99 USD

Sale price

$8.99 USD

Unit price

per

Regular price

$9.99 USD

Sale price

$8.99 USD

Unit price

per

Regular price

$9.99 USD

Sale price

$8.99 USD

Unit price

per

Regular price

$9.99 USD

Sale price

$8.99 USD

Unit price

per

Regular price

$39.99 USD

Sale price

$27.99 USD

Unit price

per
---
Summary
❤ A bride in trouble, a doubting cowboy ❤
** USA TODAY BESTSELLER **
"Are you sure, baby?" The worried father of the bride-to-be asks when he sees the turmoil on his daughter's face.
Just before she's supposed to walk down the aisle, Judi Monroe overhears a conversation that indicates marrying this groom might be an epic mistake. Fleeing the groom and wedding, she drives west, covering her tracks as she goes. In an isolated corner of Wyoming, she swerves to avoid hitting a horse and rider – the Lone Ranger? she fleetingly wonders — and drives into a tree.
She's rescued from the wreck by the rider, a rugged rancher named Thomas Vance.
Judi needs a place she won't be found and time to puzzle out the predicament awaiting her back in Illinois. But thinking straight is no easy task around this doubting Thomas, a man with a strong jaw, remarkable green eyes, a commanding presence, and a lot of suspicions.
While Judi evades his personal questions, Thomas dismisses his half-sister Becky's diagnosis of amnesia. But to his surprise, his beloved grandmother backs Becky on amnesia and that Judi must be the caretaker they expected to help Gran post-surgery. Judi seizes on this foot in the door, gladly caring for Gran.
Living in the same house threatens Judi's disguise . . . and the resistance to temptation for both of them.
Judi finds a family on the Diamond V, even as her bride-on-the-run masquerade as a home health aide slowly unravels. If she reveals her secrets will Thomas bolt from her life?
Thomas knows in his bones that this impostor is lying, another outsider betraying his family. But even predicting disaster, can he stop himself from giving this sexy, independent, smart woman his heart?
What readers say about The Runaway Bride
"There is nothing about this book that I didn't love. ...One of the most refreshing heroines I have read in quite some time. She is smart, funny, and has a big heart. Thomas is hard-working, grumpy, and HOT.... I can't recommend this book highly enough." - 5*
"What a fun read. Loved it." -5*
"Sometimes funny but always GREAT!" -5*
"There were times I was laughing so hard, I almost fell out of my chair, there were other times I was crying and was reaching for the Kleenex, and then there were the times that I realized that I had already missed a meal and was on the way to missing another... This is a winner." -5*
"A very late night because I simply could not quit reading!" -5*
"I loved this wonderful book. I didn't want it to end I fell in love with all the characters. They became family."-5*
"Characters seem so real as we get to know them, we fall in love with them. Real, imperfect, but loyal and true. . . . Enjoy!"-5*
"Awesome . . . I truly enjoyed getting to know Judi and Thomas. Watching them go toe to toe and head to head was hilarious at times." -5*
"Great! One of the best books I have read lately. The storyline was fun and kept me not wanting to put the book down. In fact did stay up till 2:30 AM to finish."-5*
"Truly delightful . . . I couldn't put the book down."-5*
"OMGoodness! . . . Brava...this one was even better than the (previous books in the) series and I cannot wait to dive into the next one."-5*
"Outstanding. I can't say enough about this series. I love this author. What a story you won't want to miss. . . . Their banter back and forth was priceless. Please read. It was awesome."-5*
"This book was amazing! I wish I were on the ranch! I sure hope Dickens isn't raising too much hell! Loved it!" -5*
"it was just what I needed! I happen to like books that leave you with a smile on your face and a feel-good feeling."-5*
"You won't be able to put The Runaway Bride down —-."-5*
"Patricia McLinn delivers again! Loyal readers know what to expect from a Patricia McLinn book—a strong, emotional story, a solid plot, and characters so real you miss them when the story ends. . . . THE RUNAWAY BRIDE is a strong emotional book that leaves the reader satisfied, and it's a keeper."-5*
"A fantastic, fun read with memorable characters you'll fall in love with!"-5*
"I loved this book! Packed full of LOL moments, romance, and fun twists, it hooked me for a one sitting read. I'm already looking forward to the next Patricia McLinn winner!"-5*
"I especially liked this book because of the back-n-forth, give-n-take dialog between the protagonists. The two call each other out, are stubborn, work past issues, give each other a hard time, extend grace, and develop a great relationship."-5*
"What a lovely read! . . . Please give yourself a gift and purchase and read this book. I think it would make a great movie as well. Please enjoy this book as much as I did."-5*
Don't miss any of Patricia McLinn's Wedding Series! 
Prelude to a Wedding
Wedding Party
Grady's Wedding
The Runaway Bride
The Christmas Princess
Hoops
The Surprise Princess
Not a Family Man
The Forgotten Prince
What readers say about The Wedding Series
"A wonderful series that will make you laugh and cry. Each page is filled with love that will eventually come to the people who so need it. A must read!" -5*
"Love it...Love it....love it..... very real. Do I recommend it? Without a doubt, 100%."-5*
"A great series to read, learn, love, laugh and cry sad and happy tears and look for more." -5*
"Full of warmth, understanding of human nature, and great characters . . . You feel as if you are a part of their extended circle." -5*
"Patricia McLinn is a good/fun read. I always enjoy her books and her series."-5*
"Love it! Great believable characters, romance, humor. It was wonderful"-5*
"I've loved all of the Wedding series!"-5*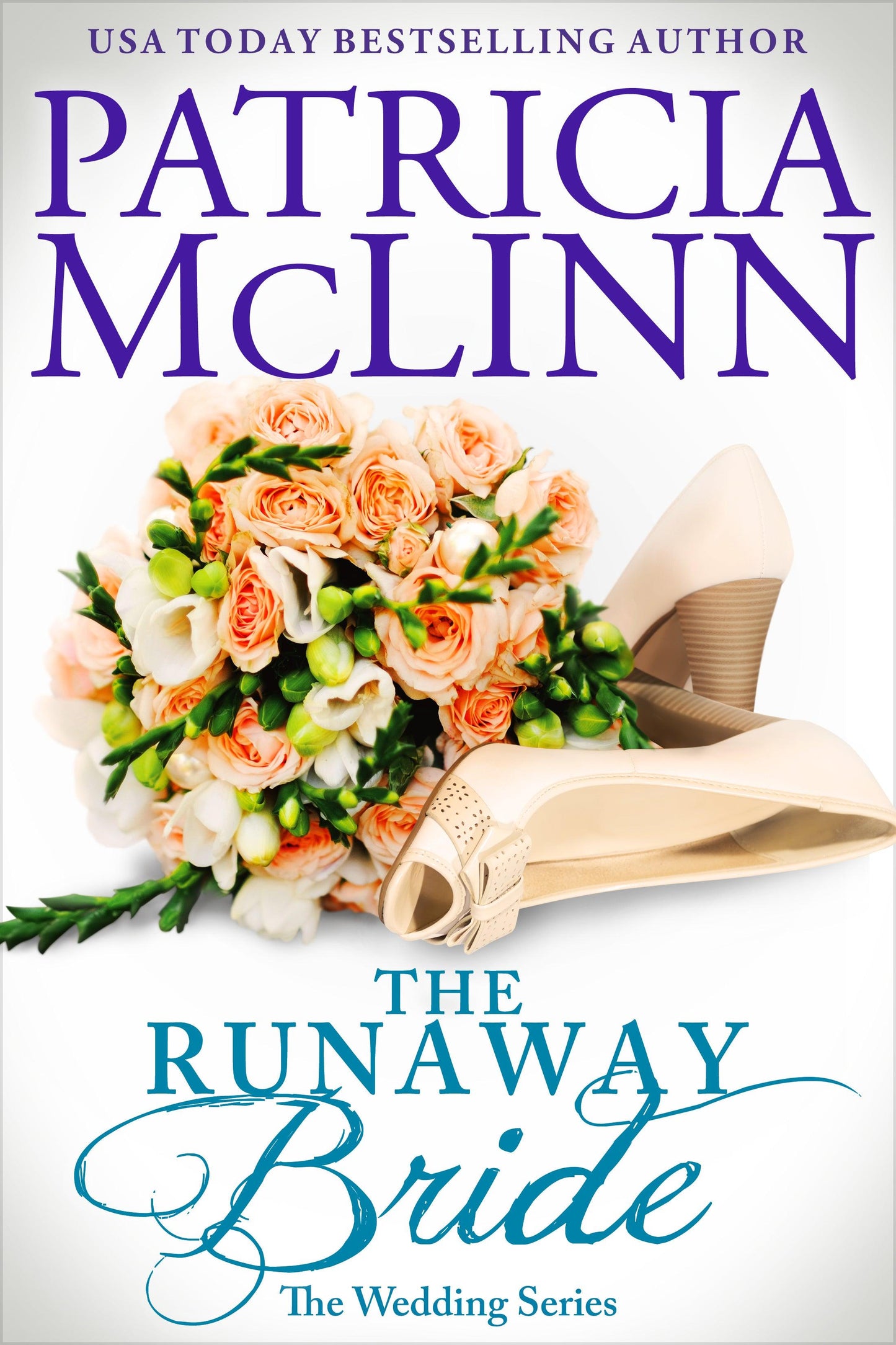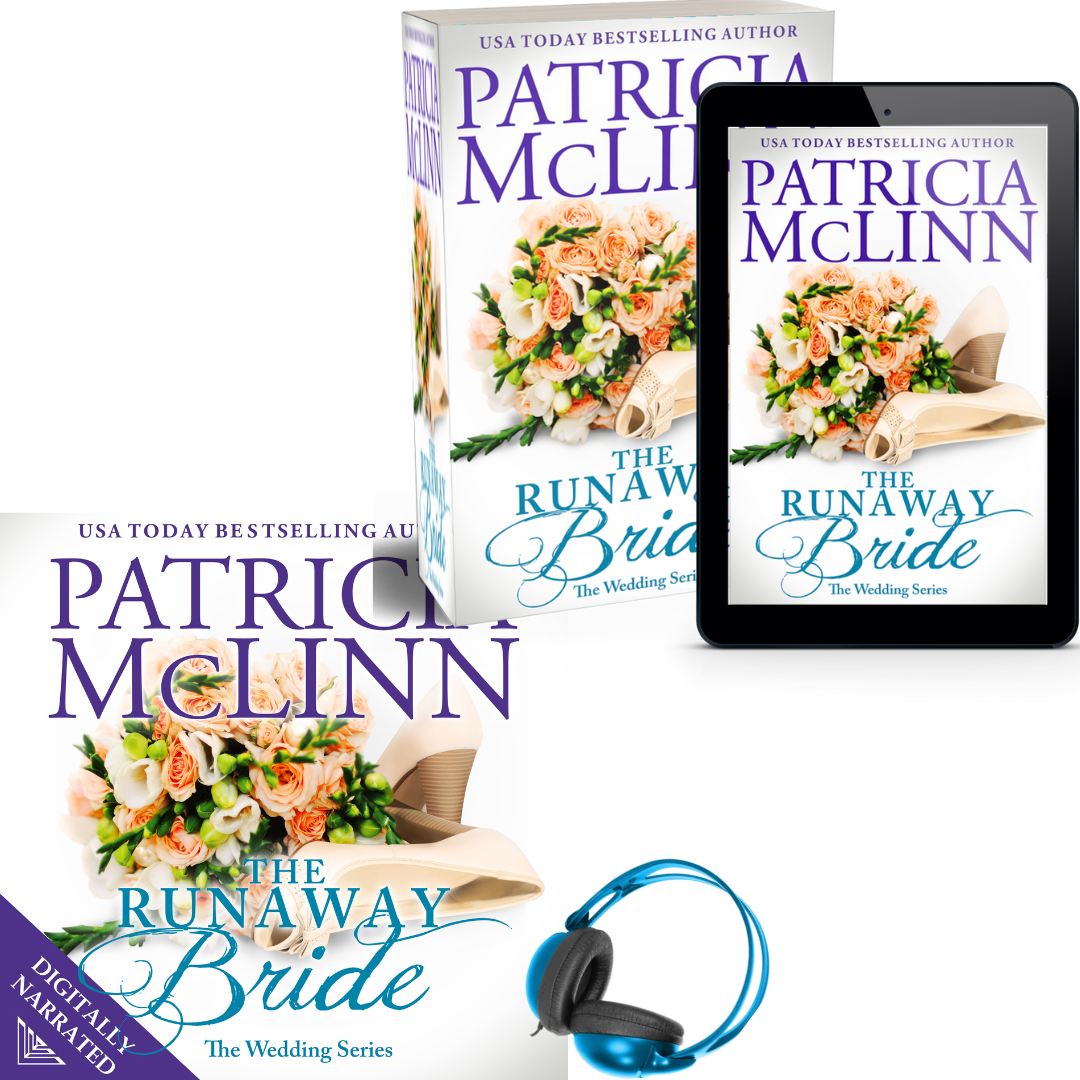 A good read
It wasnt what I was expecting, but it was an intriguing story with a great ending. This is the first book in this series that Ive read, but I really enjoyed the complexity of characters, as well as the simplicity of the romance itself. Made for an enjoyable vacation read!
Okay
Im so glad I read this book! Amazing love and best story ever!! ??????
A wonderful read
This is Judi (Helga) & Thomass story. And what a story it is. I enjoyed this book, start to finish. A very late night finish because I simply could not quit reading without getting the HEA Id been waiting for!
loved it!
Sweet story, engaging characters, a quick satisfying read.
Loved it. Full of solid story lines. The mystery, danger, family, love and the ranch.