---
Read more in this series: Secret Sleuth
---
Summary
No zen in sight as Sheila untangles a yoga instructor's murder.
Sheila Mackey's settling into life in Haines Tavern — her new Kentucky home. Sure, she has secrets to keep, but things are rolling along nicely.
Trips to the dog park with her rescue collie Gracie, meeting her friend Clara and Gracie's friend LuLu. Preparing for more work on her house by another dog park acquaintance, former police detective Teague O'Donnell. And regular, relaxing yoga classes at the Beguiling Way studio ... until Sheila and Clara encounter a new twist when someone murders their substitute instructor.
Law enforcement says the killer was a passing-through stranger now long gone.
Sheila and Clara have their doubts about that. Especially as they learn more and more about the instructor.
What readers say about Death on Beguiling Way
"Shelia and Clara are at it again, solving a murder. . . . The ladies are hip deep in trouble as usual . . . Gracie is just adorable and so are her playmates." -5*
"This book was my favorite so far in this series. . . . I love getting to know the characters . . . can't wait to read the next in the series and to see if anything develops between Teague and Sheila!" -5*
"These books are terrific! And, having a collie myself, I have to tell you, the description of the collie alarm system is spot on!"-5*
Sheila's "attempt at settling down in suburbia, buy a house, get a dog, write a book is going swimmingly, right up until the dead bodies start being discovered."-5*
Secret Sleuth Series
Death on the Diversion
Death on Torrid Avenue
Death on Beguiling Way
Death on Covert Circle
Death on Shady Bridge
Death on Carrion Lane
Death on ZigZag Trail
Death on Puzzle Place
What readers say about the Secret Sleuth series
"I so thoroughly enjoy this series and author that when a new book arrives, I drop everything to start reading." -5*
"As usual, excellent story from Patricia McLinn, well-written with plenty of humor and complex characters. She definitely kept me engaged until the last page, wondering how long I'll have to wait for another visit to Haines Tavern, Kentucky!" -5*
"Oh, yea. These are a lot of fun to read." -5*
"Good, clean fun without being childish. The story funny and engaging; and the whodunnit surprising" -5*
"If you like a clever mystery, with lots of insider dog humor don't miss this series. English lit lovers will find loads of one-liners just for them as well." -5*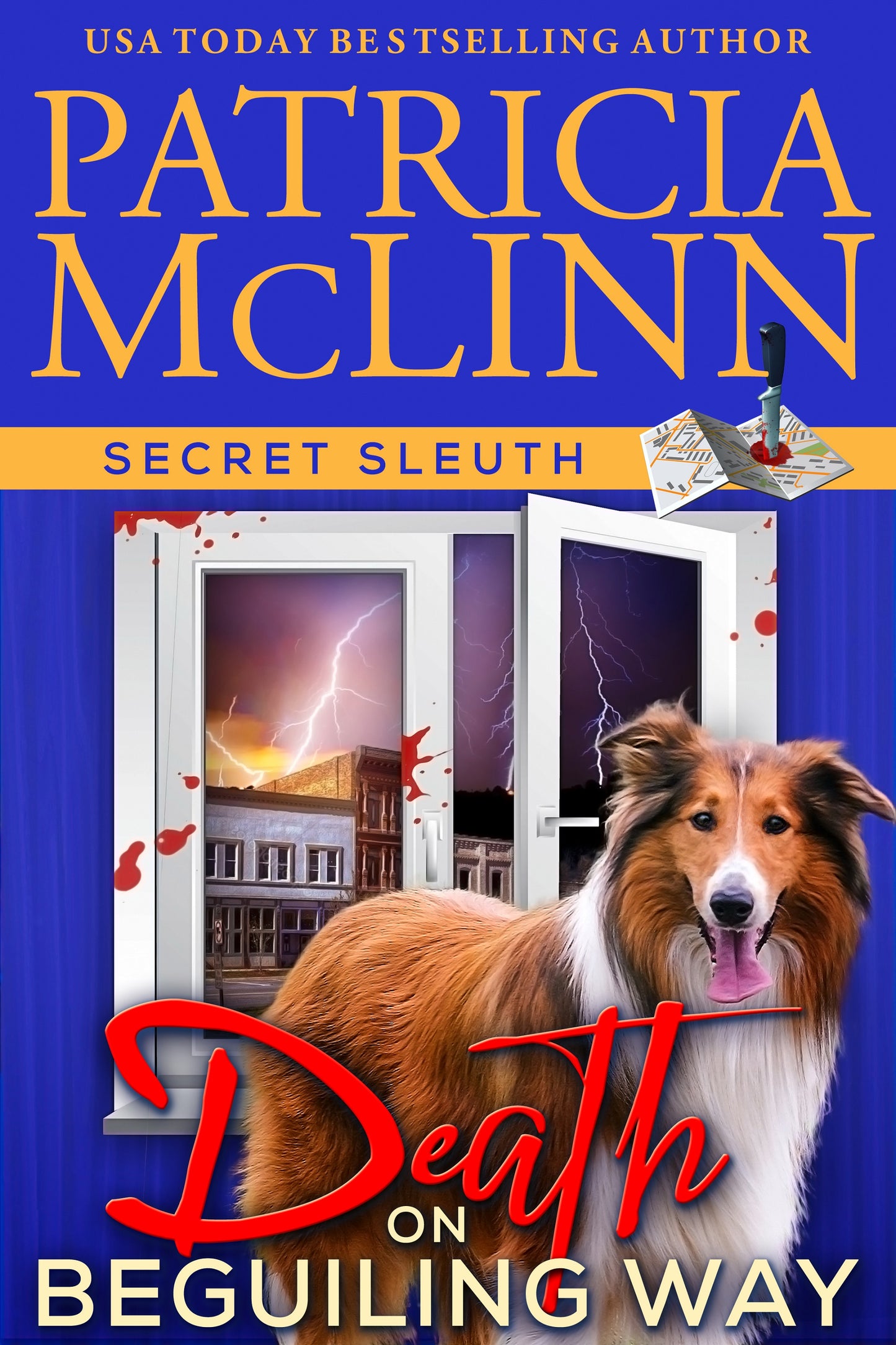 Enjoyable mystery
For some people, life keeps sending things their way. So even though she doesn't go looking for trouble...it's found Sheila. Just an innocent outing with her friend Clara and their dogs turns into another sleuthing experience.