---
Read more in this series: Secret Sleuth
---
Summary
A reviled supermarket CEO meets his expiration date
The executive who's responsible for widely hated changes at the biggest grocery store in Haines Tavern, Kentucky, arrives for a tour ... and doesn't leave alive.
Sheila and Clara are on the scene – buying dog treats, of course – and on the case when they're among the first to realize he'd died. Was it the executive's past, present, or future that got him killed? The North Bend County Sheriff's Department would prefer Sheila and Clara stay out of it. But that's not happening.
Can they pick out the ingredients for the right solution?
What readers say about Death on Covert Circle
"My sister urged me to read this series and I'm so glad I did. This series has layer upon layer of mystery, interesting characters. As each book in the series gives you more insight into the lives of those involved it becomes another reason to rush to buy the next in the series. All this AND great dogs too." -5*
"While the characters continue to develop in this series, the books can easily stand alone. There are plenty of logical suspects, definitely humor, a plot that is a cozy mystery, and . . .difficult to put down." —- 5*
"Another good mystery and plot line. . . . and I just have to say, FINALLY. Guess you will have to read to find out what that is supposed to mean." -5*
"Great!!! . . . You will want to read in one sitting. Almost impossible to put down!" -5*
"Plenty of humor and complex characters. She definitely kept me engaged until the last page, wondering how long I'll have to wait for another visit to Haines Tavern, Kentucky!"-5*
Secret Sleuth series
Death on the Diversion
Death on Torrid Avenue
Death on Beguiling Way
Death on Covert Circle
Death on Shady Bridge
Death on Carrion Lane
Death on ZigZag Trail
Death on Puzzle Place
What readers say about the Secret Sleuth series
"Patricia McLinn's writing grown-up entertainment full of wit and charm that should satisfy the most discerning readers." -5*
"The trifecta: Funny, Clever and Clean! " -5*
"Murder and laughs. Can't wait for more." -5*
"I so thoroughly enjoy this series and author that when a new book arrives, I drop everything to start reading." -5*
"If you haven't discovered Patricia McLinn yet, you are in for a treat. I have not found a book of hers that I didn't enjoy . . . Check it out!" -5*
"A likable central character, well developed setting, fun supporting cast, and a great story. McLinn writes intelligent cozies." -5*
"Good, clean fun without being childish. The story funny and engaging; and the whodunnit surprising" -5* 
"If you like a clever mystery, with lots of insider dog humor don't miss this series. English lit lovers will find loads of one-liners just for them as well." -5*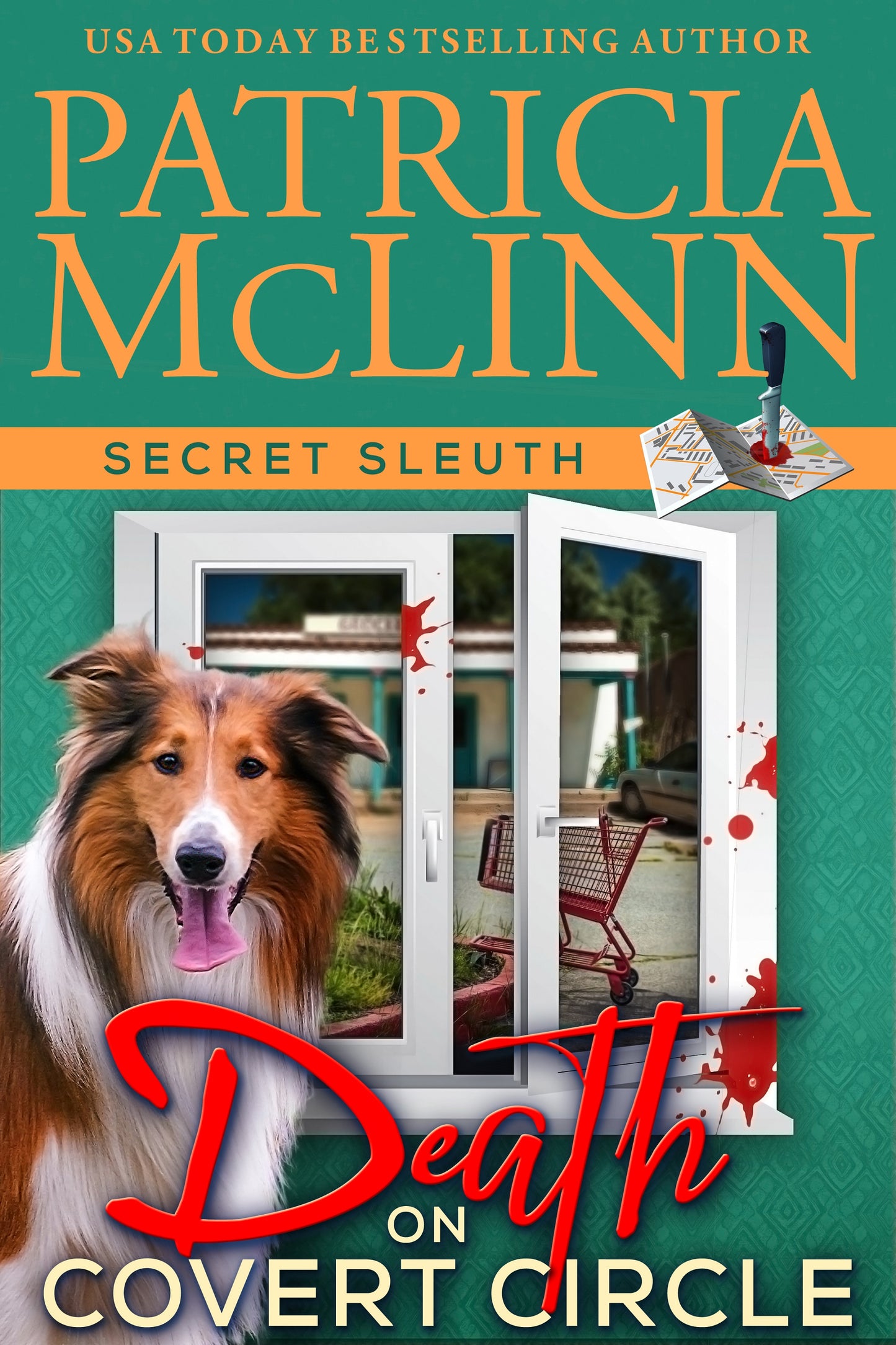 Humorous twists & turns cosy murder mystery
The person we know of as Sheila manages to get herself involved in another murder - same old you may think - & it is, but the humour, secrets, twists & turns keep this series entertaining. Sheila's friend Cara is in need of orange juice so they call in at a store, see a tyranical boss causing trouble & are then confronted with his murder in the store. As with the last book in the series I felt the dogs weren't given enough time in the story, despite their solving of the case! However what was written about them seems very plausible & you can feel Sheila & Cara's anxiety. The 'boyfriend' comes to the rescue - of what? You need to read it. All the suspects were well thought out & entertaining.