---
Read more in this series: The Wedding Series
---
Summary
❤ Slam dunk? Not in their season of desire ❤
** RITA Finalist **
"Fast-paced and funny but soulful and deep.... Just right. That's what I thought of Hoops." -5*
The Coach and the Professor...
Carolyn Trent's logically mapped journey to becoming the perfect professor of English is hijacked the day she is appointed academic advisor to the Ashton University men's basketball team.
Especially when she meets C.J. Draper, a former pro player now the team's infuriating, irreverent, and sexy new coach, and discovers he's the hijacker of her careful plans. She thoroughly disapproves of her beloved Ashton's jump to big-time basketball, but how can she say no to safeguarding the academic progress of the players?
As for saying no to the coach . . . surely she'll get better with more practice.
And there will be plenty of practice, because they'll have to work together all seasons for the benefit of the players.
C.J. has never let adversity stop him — if he had he'd never have gotten this far. He's not about to start by letting enticing Professor Trent derail him. He has goals. Ashton's small-town campus is just one rung on his ladder up.
If he chooses to rattle Carolyn's ivory tower, it's for the fun of seeing the fiery woman beneath the marble-cool exterior . . . isn't it?
When logic clashes with ambition in the game of love, will anyone win?
Hoops, Book 6 in USA Today bestselling author Patricia McLinn's The Wedding Series, also introduces you to a younger version of Brad . . . before the all-grown-up Brad, now an assistant coach, volunteers to be Katie's improbable knight in The Surprise Princess. Despite what it will cost him.
What readers say about Hoops
"Heartwarming, funny, and enjoyable. When I started reading this book I found that I just could not put it down, until I finished. This is one of the good ones." - 5*
" Warm and interesting characters, a charming romance . . . I highly recommend it." - 5*
"Wonderful book of romance and healing." -5*
"My favourite part was how he kept trying to define the colour of her hair. Actually, I'm lying. I also like that the woman was REAL. " - 5*
"Another wonderful book of romance and healing. Both C.J. and Caroline needed to heal and find love."-5*
Enjoy all of Patricia McLinn's Wedding Series!
If you love moving, passionate contemporary romances with a touch of humor, this series is for you.
Prelude to a Wedding
Wedding Party
Grady's Wedding
The Runaway Bride
The Christmas Princess
Hoops
The Surprise Princess
Not a Family Man
The Forgotten Prince
What readers say about The Wedding Series
"A wonderful series that will make you laugh and cry. Each page is filled with love that will eventually come to the people who so need it. A must read!" -5* 
"Love this series! It takes you from home to all over the world!" -5*
"Perfect. The characters were multi-dimensional . . .warm, thoughtful, loving ... Heartwarming." -5*
"Full of warmth, understanding of human nature, and great characters . . . By the time you are finished, you feel as if you are a part of their extended circle." -5*
"This series just keeps getting better! . . . Personal growth with a huge dollop of romance. . . . I can't wait to read the next book."-5*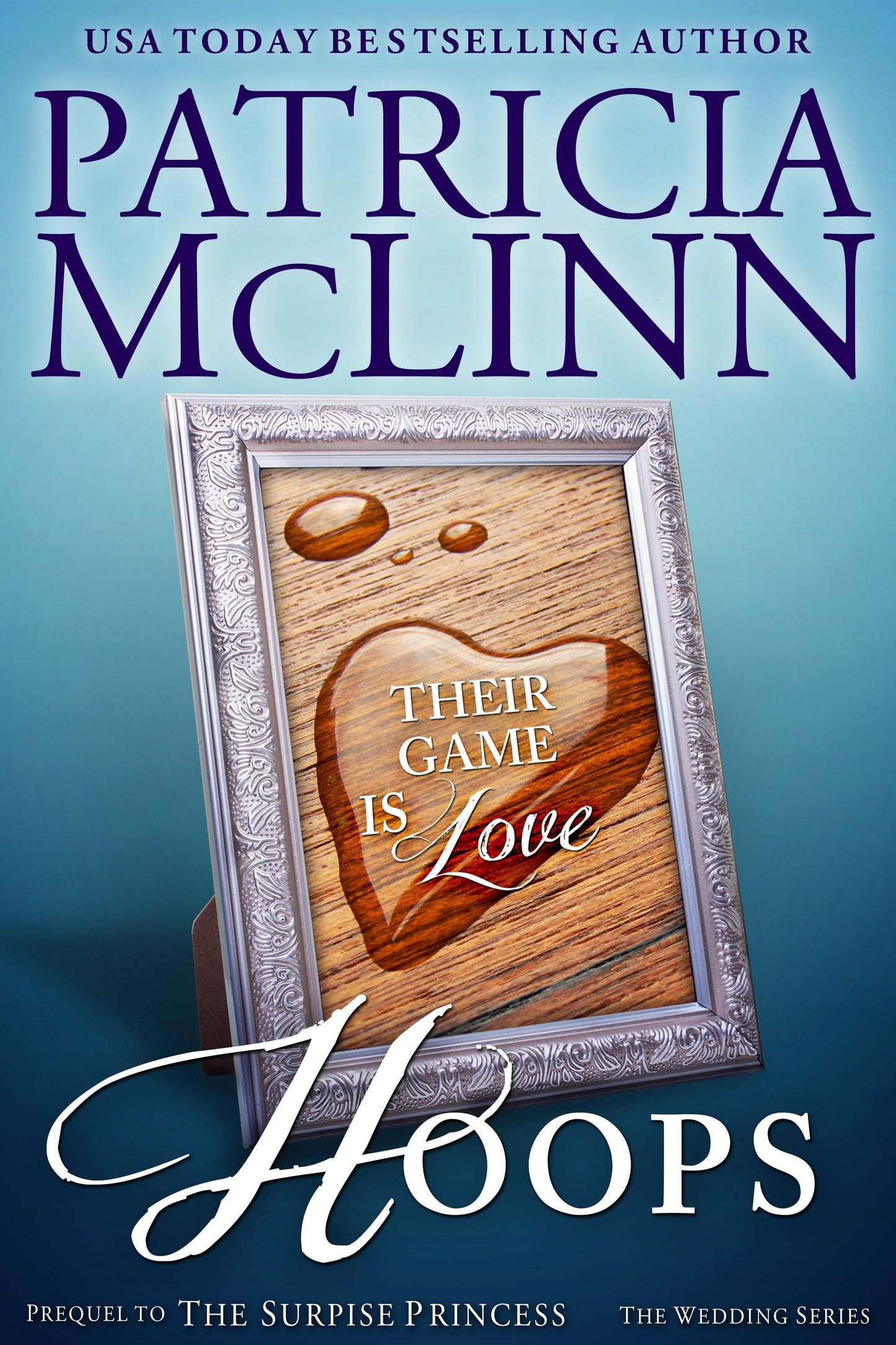 Hoops
Excellent book! Very well thought out insightful characters that keep you going
Hoops
Professor Carolyn Trent worked hard to get where she was. At twenty-eight she was a success in her field. Her downfall was seeing things black and white and striving so hard to do her best...she left fun and enjoying life behind. She loved Ashton University and didn't like changes, especially if they involved athletics.
Hoops
Fantastic story line with great strong chracters This is a first book i have read from Patricia which is a stand alone must say a very good read but leftwanting more