---
Read more in this series: Caught Dead in Wyoming
Regular price

$5.99 USD

Sale price

$4.99 USD

Unit price

per

Regular price

$7.99 USD

Sale price

$5.99 USD

Unit price

per

Regular price

$6.99 USD

Sale price

$5.99 USD

Unit price

per

Regular price

$6.99 USD

Sale price

$5.99 USD

Unit price

per

Regular price

$6.99 USD

Sale price

$5.99 USD

Unit price

per

Regular price

$6.99 USD

Sale price

$5.99 USD

Unit price

per

Regular price

$3.99 USD

Sale price

$3.49 USD

Unit price

per

Regular price

$6.99 USD

Sale price

$5.99 USD

Unit price

per
---
Summary
Everything can change ... except murder.
In TV news, a body brace is used to steady the camera and distribute the weight of the camera. This produces smoother shots while reducing stress on the operator – especially important with small-town Wyoming TV station KWMT's older and bulkier cameras.
Almost as old as some of the equipment used in a historical reenactment of a Nineteenth Century events that Elizabeth covers when anchor Thurston Fine declares it beneath his dignity.
The participants prepare to recreate a conflict . . . but no one expects a modern body, much less a second one. And you can guess how happy the Cottonwood County Sheriff's Department is that Elizabeth finds one of those bodies.
After upheavals in Elizabeth's professional and personal life in Wyoming, not to mention those of her closest friends, she has some recalculating to do. With her former KWMT colleague Mike now at a Chicago TV station and tech whiz Jennifer also in the city on a visit, Elizabeth's investigation relies on a widening team of fellow sleuths.
Especially with rancher Tom Burrell and the usually forthcoming Mrs. Parens — two of the town's most solid citizens — keeping their distance. Temporary or permanent?
At least Elizabeth's rescue dog Shadow is unchanged . . . isn't he?
 . . . When there's rumbling underfoot, a body brace helps keep what's important in focus.
Body Brace, Book 10 of the Caught Dead in Wyoming series, is a smart, surprising, fast-paced mystery with humor. If you like quirky characters, hints of romance and twists you won't see coming, then you'll love USA Today bestselling author Patricia McLinn's page-turner.
What readers are saying about BODY BRACE:
"Great story, well thought out, cleverly penned. A page turner!"-5*
"Wow! Another intriguing Caught Dead In Wyoming Series mystery! While covering the Cottonwood County Miner's Camp Fight (Re-Enactment) with Diana, boss camera-person, for KWMT-TV, E.M. is first to find a dead body while being on the scene of yet another dead body's discovery! With not just one but two murders to solve . . . our favorite reporter has her work cut out for her! A most satisfying read and happily recommended!!!"-5*
"I found myself constantly changing my mind about who did it . . . This is the best one yet."-5*
"Another great offering from the 'Caught Dead' series.. . . I always look forward to the next book in this series & this one did not disappoint!"-5*
Don't miss any of Elizabeth Danniher's Caught Dead in Wyoming adventures:
Sign Off
Left Hanging
Shoot First
Last Ditch
Look Live
Back Story
Cold Open
Hot Roll
Reaction Shot
Body Brace
Cross Talk
Air Ready
Cue Up
What readers say about the Caught Dead in Wyoming series:
"These books always make me think . . . I'm always left curious and wanting more. Not because of cliffhangers, but because I care about the characters and how they make me look at myself. In that vein I am going back to the beginning and rereading the series. It won't cover the year until the next book, but I can try."-5*
"Characters just make me feel good after reading one of her books."-5* 
"I love it when I get more than I paid for! That is always the case with Patricia McLinn's Caught Dead in Wyoming series. . . . The mystery is well plotted, the characters are well developed and the dialogue is intelligent with an ample helping of McLinn's signature wit. I order these books as soon as I'm able — they really are that good."-5*
"Another sitting on the edge of your chair story. Outstanding story as expected. Ms. McLinn's 'Caught Dead in Wyoming' books keep me from putting the book down until it's finished."-5*
"You can't go wrong if you spend your time reading this series. McLinn does a masterful job of weaving all the various aspects of a murder mystery along with descriptions of life in small town Wyoming, the impact that both older and younger residents have on each other, and some romance (not enough IMHO)."-5*
"Even as I finish one book, I'm already eagerly looking forward to the next."-5*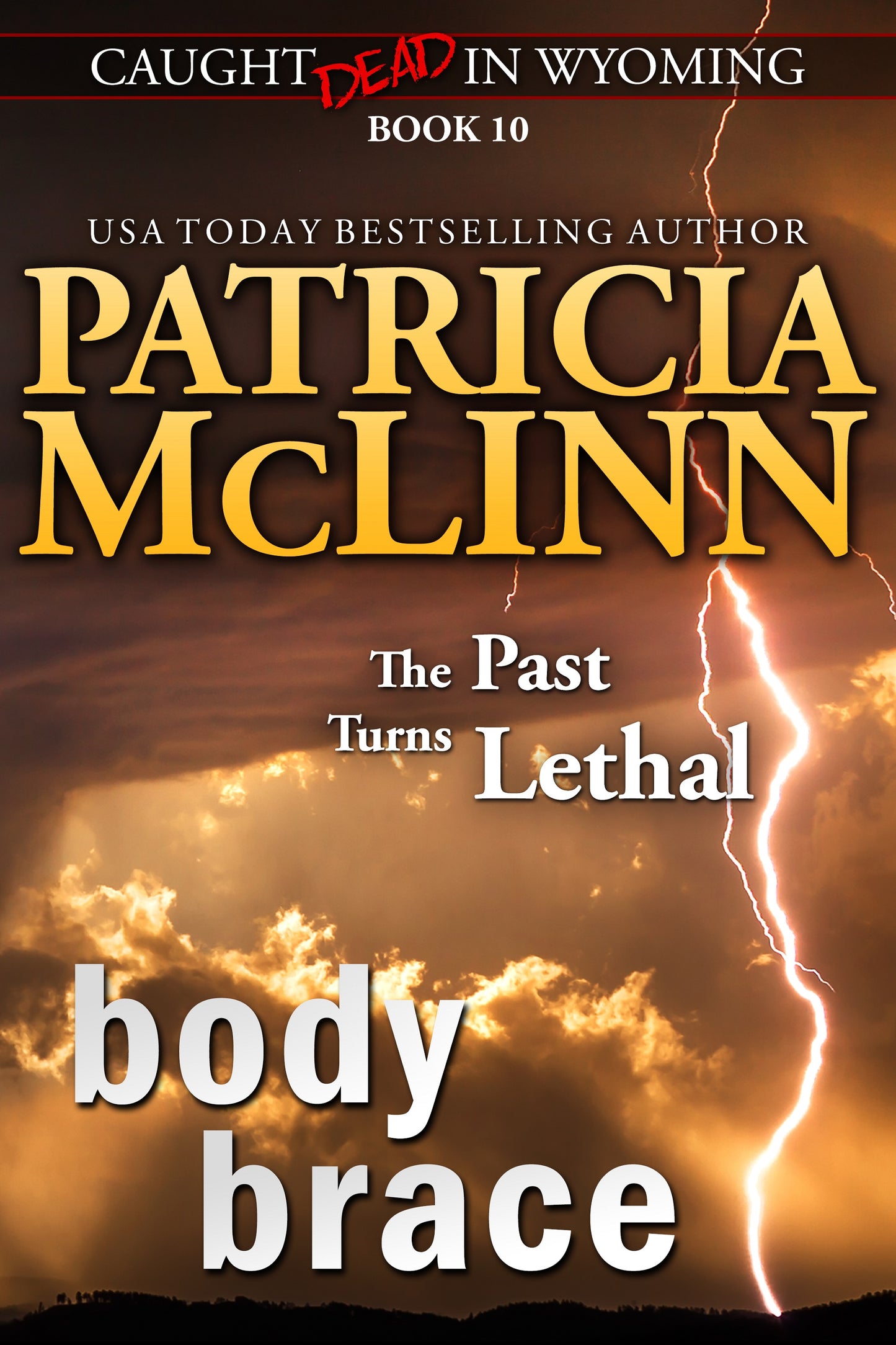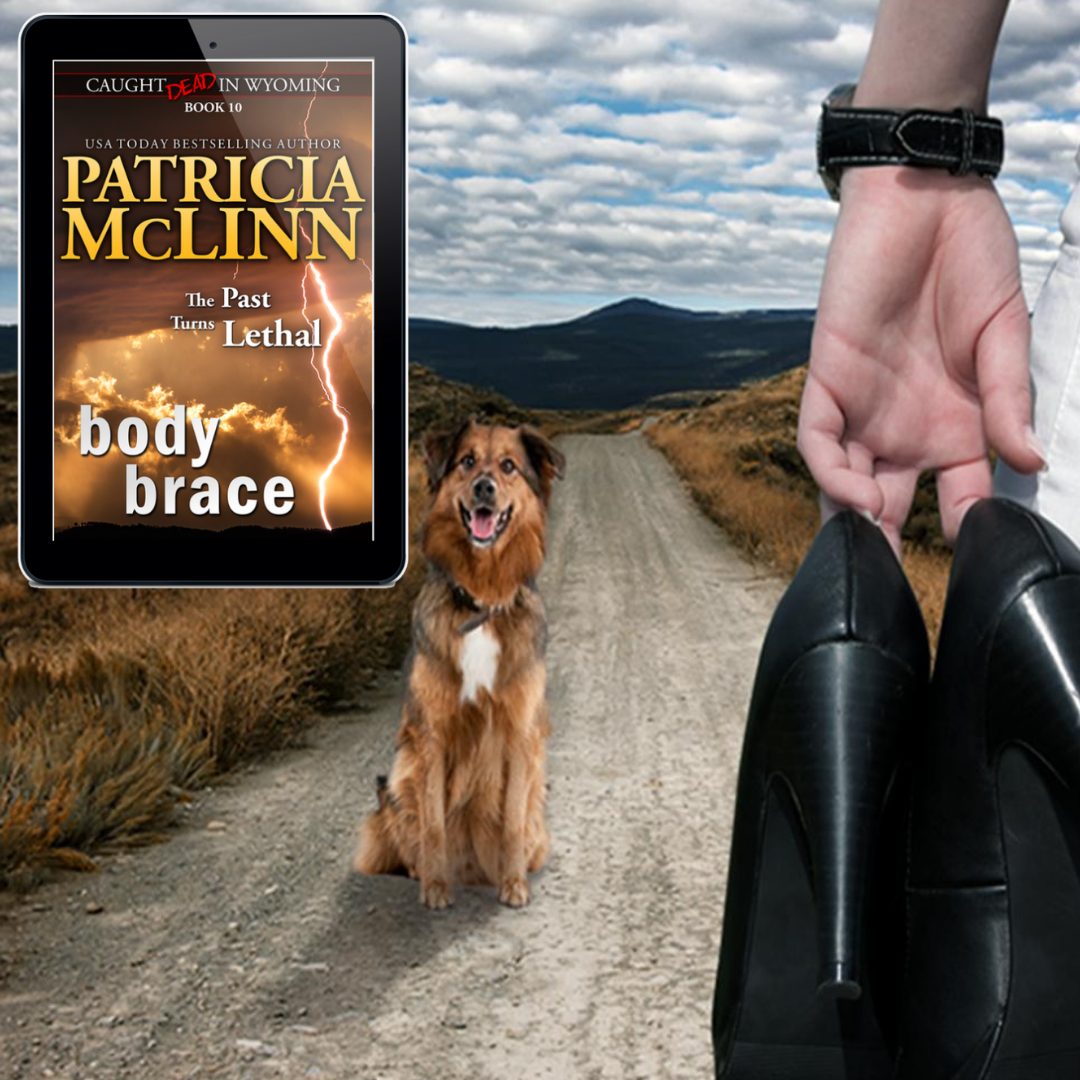 Body Brace
Love this series of stories. The characters come to life so vividly I feel like I know them personally. Each book has built on the previous ones and the mysteries are intriguing. Looking forward to reading more of Caught Dead in Wyoming.
Great!
Another Caught Dead in Wyoming and just as gripping as all the previous ones. If you have not read this series you are missing out. Start with the first but even if you come in the middle you will be engaged with the characters. Cant wait for the next one to be published! Thank you for such enjoyable books!
Body Brace by Patrica McLinn
I've read every book in the series and enjoyed each immensely. I heartily recommend the series but say this: Read them all, and in order. If you like the first one, you will like them all... the quality is consistent.
Changes To The Group
Even though some changes occur this is an excellent book. In the developing romance between Elizabeth, Tom and Mike, I did not pick the way the author did. I guess that is the way each of us look at romance. But in this book Mike has gone to a job in Chicago. Tom has backed off because he places his daughter as being more important. So the relationship of dating between the three has changed. Read and learn.